Why us? – in a nutshell…
Small highly specialised family business with local presence
30 years' enthusiastic experience in Spain
Caring service – flexible to your needs
Fully bonded members of AITO
Members of ABTOT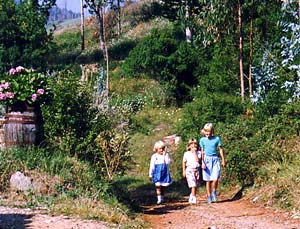 Small family run business with local presence
The team in our Cambridge office are ready to answer any queries and help you make a booking.
At the Spanish end our team on the ground have an in depth knowledge of the regions which would be the envy of most locals; they search out and inspect accommodation and are there to help holidays to run smoothly.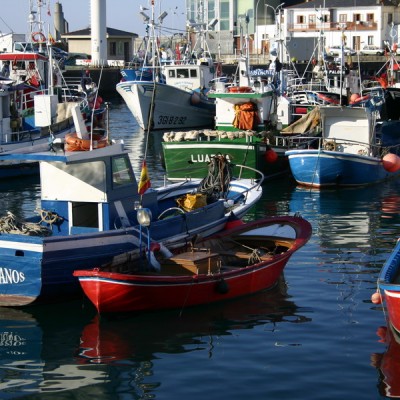 28 years of enthusiastic experience in Spain
We've been bringing tourists to experience an undiscovered side of Spain for over 28 years. The business grew from our love of the country and its people and we're just as enthusiastic now as we ever were – come on one of our touring holidays and you'll soon discover why!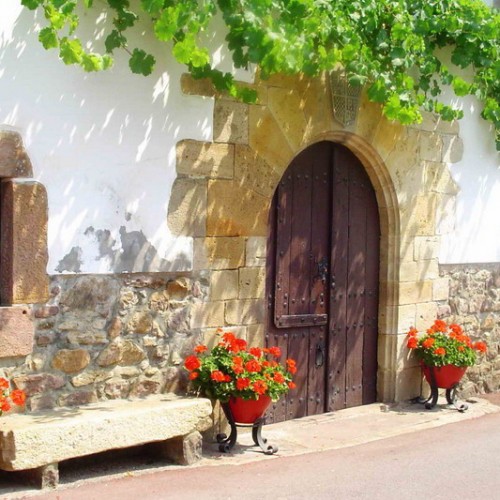 Caring personal service – flexible to your needs
Call us and you'll always talk to a real person with in depth knowledge of the area and the practicalities of travel to and around Spain. We always try to be as flexible as possible to ensure you  get the holiday you desire.
Our ethos has always been to offer holidays in beautiful regions of Spain, where life depends not on tourism, but on farming and fishing, where local traditions are alive and valued, where visitors will find much to see and do and where they will be genuinely welcome.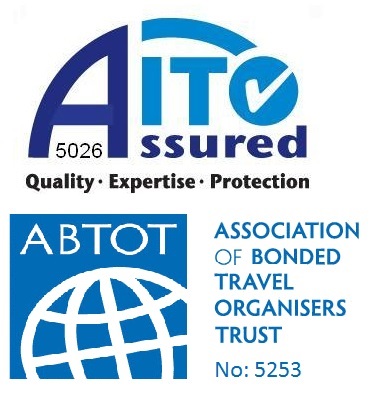 Fully Bonded members of AITO
Casas Cantabricas is a member of AITO, the Association of Independent Tour Operators. Established in 1976, the AITO symbol has become the hallmark of good holidays from specialist tour operators. All AITO companies are fully bonded and governed by AITO's independent dispute settlement service, which means you are in safe hands when you book with an AITO member.
Casas Cantabricas is currently bonded through the ABTOT bond
Our clients' testimonials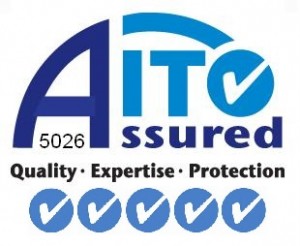 Here are a few of the direct feedback comments we've received in 2016 via our association AITO.
To see all the feedback please visit AITO.com.
Camino del Norte NC1, September 2016. The quality of the Hotels and the service given at every one was excellent. The booking process was simple and the information provided very useful…… read more.
Camino del Norte NC1, September 2016. Casas Cantabricas were so helpful from pre-booking to the day of arrival. They are very knowledgeable about the area and provided lots of useful information to enable us to make the most of our stay. I felt that nothing was too much trouble for them….. read more.
Andalucia AC2, August 2016. The choice of hotels was generally excellent, all had character and were so well located for exploring.Staying in such a varied range of hotels all with character and offering a flavour of Spain far removed from the major chains and usual mass market accommodation. …. read more.
Wine & Mountains PC4. August 2016. They take the work out of organisation and use their local knowledge to plan the whole trip with ferry tickets , hotel bookings and maps supplied. They have an excellent system where they load your itinerary on an IPAD and phone with GPS tags and point to point directions.Well worth the money if you are busy at work and want a stress free planned break which is not a package holiday in the usual sense. You are given the tools to be an independent traveller. Great concept  …. read more.
Taste of the North – NC3, August 2016. Efficient, friendly and SO helpful. It was really nice dealing with you, especially being able to chat on the phone. Best we have ever dealt with over 50 years! …. read more.
Taste of the North – Bilbao-Rioja-Cantabria extended, July 2016. Our 10 day tour of northern Spain included 2 nights in each of 5 locations staying in small hotels / B&Bs, all of which were of a high standard and full of character…. read more.
Bilbao to Santiago – Camino del norte, September 2015. A fantastic trip through the real Spain. Historic villages, cities, beaches, fishing villages and the magnificent Picos. Relaxation, history, walking and plenty of great food. Small, friendly family run hotels each with something special… read more.
Bilbao, Rioja and Coast – Camino del este, September 2015. The different landscape and scenery, accompanied by amazing food and wine, plus really nice hotel and friendly people was brilliant…. read more.
Cross Pyrenees Tour – August 2015. What a wonderful holiday! This was our second road trip holiday with Casas Cantabricas and was equally as good as our first holiday two years ago in which we drove across northern Spain…….. read more.
Discover Galicia- round trip – August 2015. A wonderful holiday travelling throughout Galicia, staying at small rural hotels. The route combined beaches, mountains, river valleys and towns…. read more.
Grand Tour of Northern Spain – September 2015. The whole experience from the initial enquiry to the final minute was first class. We were talked through which options were available, all the itinerary was discussed before being booked… read more.