Madrid and Inland Spain Touring Holidays
Our Madrid & Inland Spain touring holidays offer magnificent heritage, wild unspoilt landscapes, monumental cities and world-class wines and gastronomy. From the walls of Ávila to the Roman Aqueduct of Segovia; the Sierra de Gredos to Burgos Cathedral, the Via de Plata and the immense plains of the Meseta itself, everything here is on a grand scale indeed whilst retaining an authenticity and warmth hard to find elsewhere.
And don´t miss the opportunity to explore Spain´s vibrant capital. From its countless monuments and its renowned museums, art galleries and theatres to its varied offer of good restaurants, lively bars and night clubs, you will definitely get amazed by its infinite charms.
More about Madrid & Inland Spain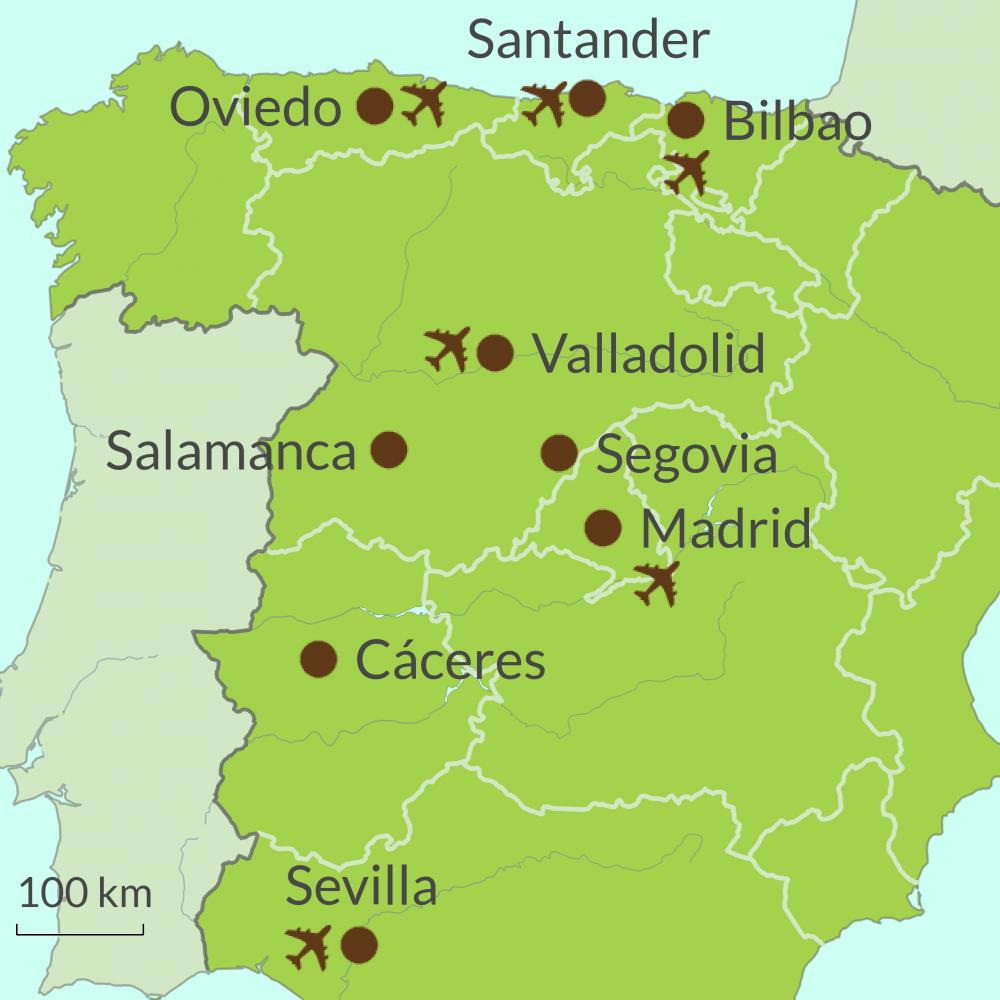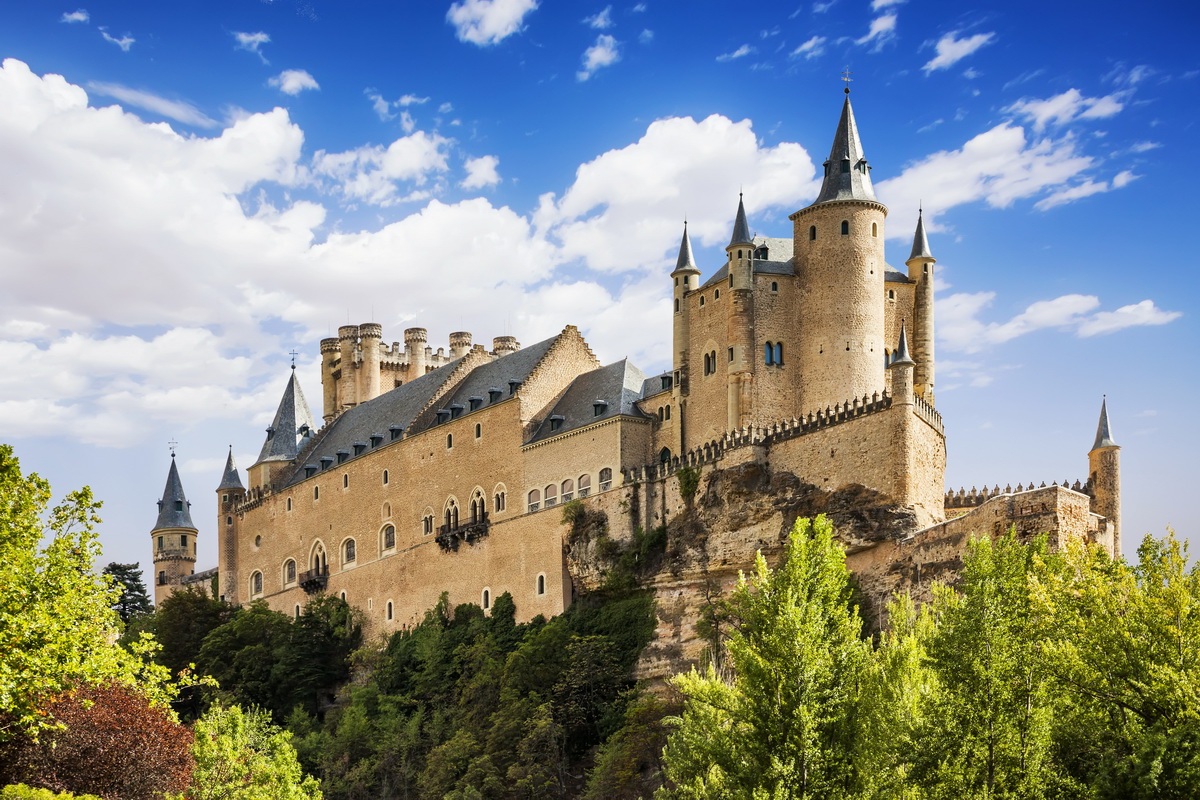 Travel connections to Madrid and Inland Spain
Inland Spain is served by direct flights to Madrid from most UK airports (lots of intercontinental flights also available) with good train connections onwards to the main cities en route. Otherwise you can fly to Bilbao, Santander and Asturias to the north and Sevilla, Málaga or Jerez in the south.
For Castilla y León it's possible to ferry into Bilbao or Santander and take a circular tour.
Independent self-drive touring with all the info and support you need.
Bespoke itineraries – designed and organised by our experts.
Fly to Spain and we'll include a car or bring your own vehicle and we'll build in the ferry.
General info about our tours
Choose from our Madrid & Inland Spain touring holidays
Bespoke Madrid & Inland Spain Touring Holidays
Speak with our experts to plan your journey into Madrid and Inland Spain – we can modify and adapt the route to fit with your travel plans, your personal needs and interests in mind. Aside the heritage sites and mountain ranges the area is well known for its bird watching, its up-and-coming (and already established) wines and its hearty gastronomy.
Our Madrid & Inland Spain Touring holidays are mainly in Castilla y León and Extremadura. The itineraries mix areas of immense natural beauty such as the Sierra de Gredos or El Bierzo with landmark cities such as Madrid, Burgos, León, Salamanca, Ávila, Segovia, Cáceres or Trujillo. The Via de Plata tour also takes in Asturias and finishes in Sevilla (and can be extended or modified to suit your needs). If coming into the north we can easily add a stop at the start or finish – please call to discuss all the options.