Heritage Site Tours in Spain and Portugal
With over 50 World Heritage Cultural Sites and 18 World Heritage Cities between them – and those are just the 'headline' monuments – Spain & Portugal are surely among the world's best destinations for lovers of history!
Wherever you travel in the Iberian Peninsula you'll find a rich heritage, from the Phoenicians, Romans, Visigoths and Moors as well as a fascinating prehistoric legacy and a wealth of incredibly well-preserved medieval sites.
Explore the lands of the Conquistadors in Extremadura, follow the Caminos de Santiago or discover the immense wealth of Romanesque – and pre-Romanesque – architecture in the northern provinces or head south to see the wonderful Moorish architecture of Andalucia.
The immense Roman Aqueduct at Segovia, the Walls of Ávila, the Alhambra and Córdoba's Great Mosque and famous the world over, but as you travel at a leisurely pace you'll discover so much more on a smaller scale which are certain to fascinate and delight.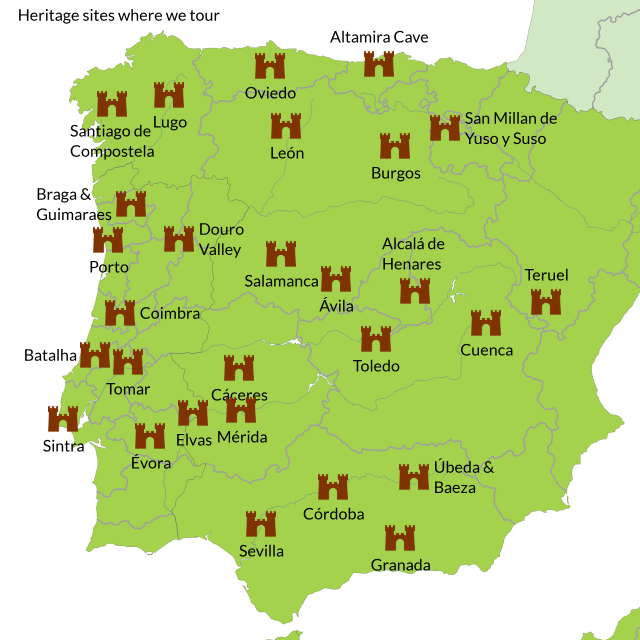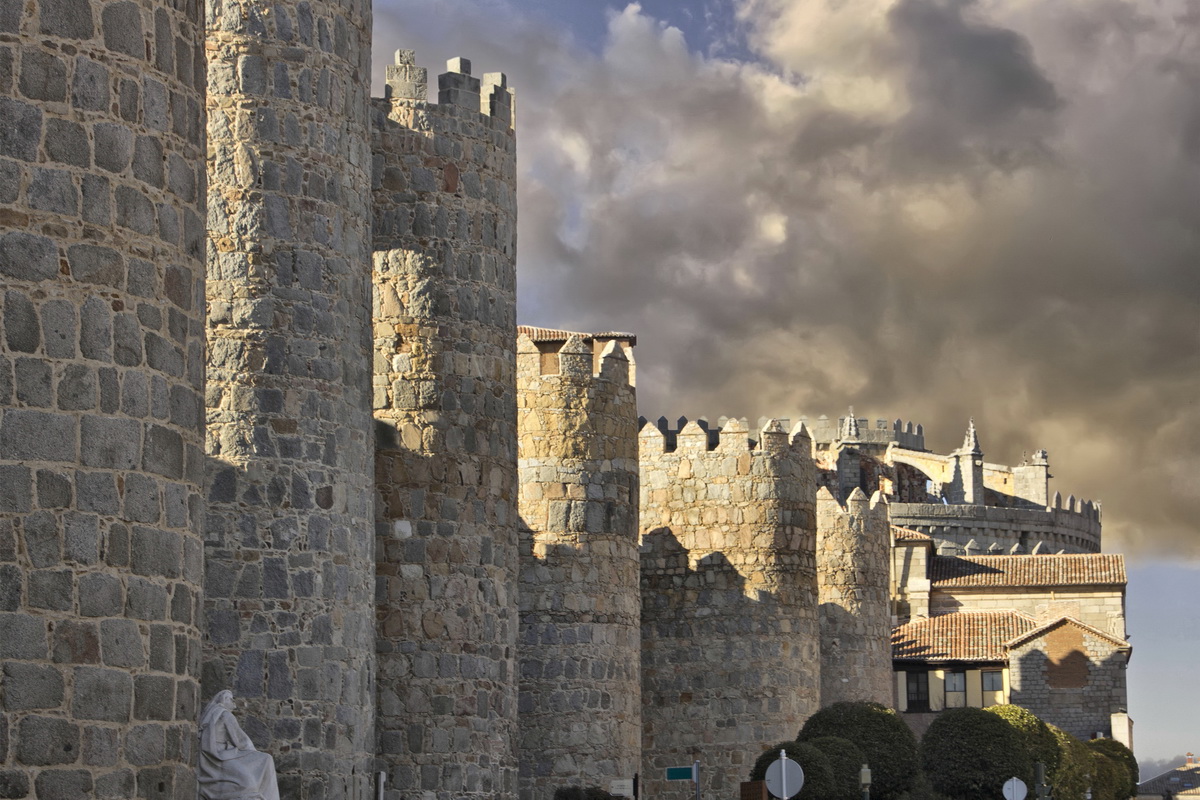 In Portugal, as in Spain, the Reconquista left an enormous patrimony in Monasteries and fortifications built in the heyday of the Knights Templar. Explore the chain of fortress towns strung out along the border, testament to the centuries of warring with the Spanish neighbours, loose yourself in the Douro Valley, the world's oldest denominated wine region, or visit the lovely, historic towns of Braga and Guimaraes where the nation was founded in medieval times.
We specialise in the areas of Iberia away from the mass tourist destinations, avoiding the crowds. All our tours pass through areas of particular cultural interest and we try to combine cultural elements with the opportunity to enjoy wonderful scenery, local wines and gastronomic delicacies and, of course, a warm welcome – so it's certainly not all about 'old-stones'!
Take an independent tour through the Spanish and Portuguese Heritage Sites and discover a different side of the Iberian Peninsula.
About the tours:
• Independent touring with all the info and support you need
• Bespoke itineraries – designed and organised by our experts
• Fly to Spain or Portugal and we'll include a hire a car
• Or we'll build in the ferry travel to Spain
• Request a personal quote with route map, highlights…
• Travel with full directions, guidebook and touring map
• Regional guides, essential docs formatted for mobile and tablet
Below are some selected tours with a particularly strong cultural heritage content:
General info about our tours
Choose from our Heritage tours in Spain & Portugal
Bespoke Camino de Santiago Touring Holidays
Our expert team will help you plan your trip – adapting the route to fit with your preferred flights and ferry crossings, taking into account your personal criteria and interests be it prehistoric burial sites, Moorish palaces or Romanesque architecture.
Our Heritage tours cover most of the Iberian Peninsular and can be adapted to include whatever interests you – please do ask about options.