A Taste of Two Countries PO6
North Portugal and North-west Spain
Based on 12 nights self-drive independent tour in Portugal and Spain
A grand tour around the north western corner of the Iberian Peninsula, taking in highlights of north Portugal and north-west Spain.
From Porto the route heads north to explore Viana do Castelo, the Atlantic coast and the delightful Minho region before crossing the border to Galicia's Rias Bajas and the chance to visit Santiago de Compostela. Then it's inland to El Bierzo in the province of León, right on the Camino de Santiago, before heading south to Salamanca, Spain's oldest and grandest University city. Then, on the final leg back towards Porto, you'll discover the many delights of the Douro Valley.
In each stop you will find excellent regional wines of a very high standard as well as distinct local cultures and gastronomic treats. Full of contrasts, the only constant is the warm welcome you'll receive from the Spanish and Portuguese you meet along the way.
The full route takes twelve days but you can do as little, or as much, as you like.
Tour Highlights:
Historic Porto and its charming old quarter
The Camino Portugues – St James' Way – steeped in history
Atlantic coast – Viana do Castelo and Rias Bajas
El Bierzo, lost in time, steeped in history
Monumental Salamanca
Port, Douro, Vinho Verde, Albarinho, Rias Bajas, El Bierzo, Toro, Rueda… world class wines all the way!
More about the borderland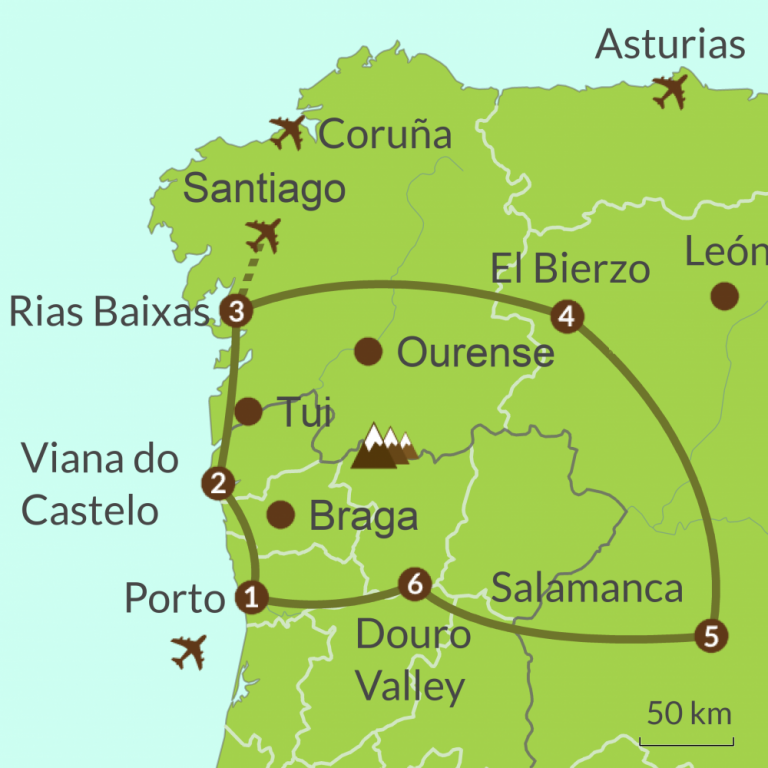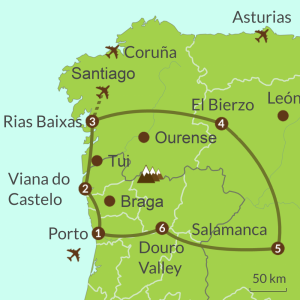 £1350 p/p
* Indicative mid-season price for 12 nights (including car hire – flights not included).
Full details (PDF)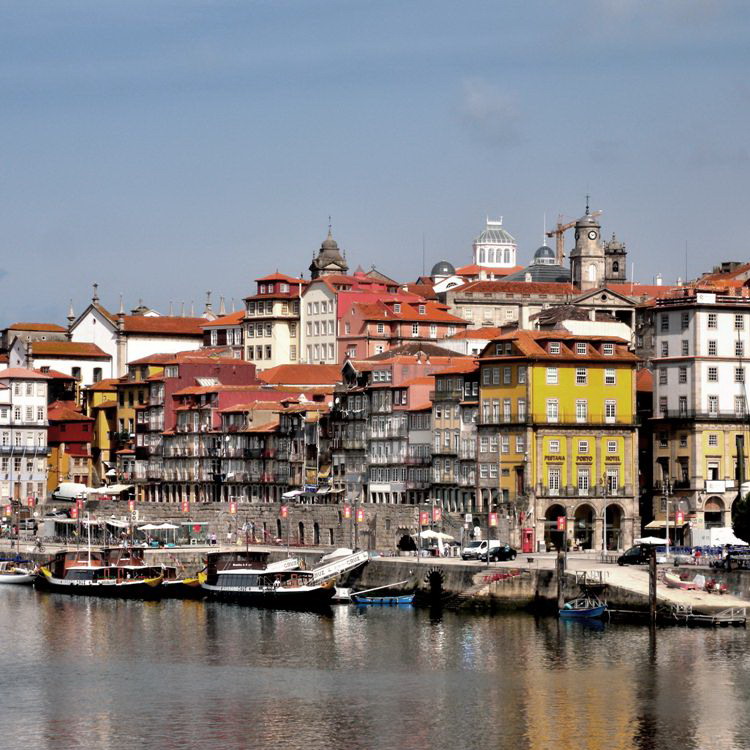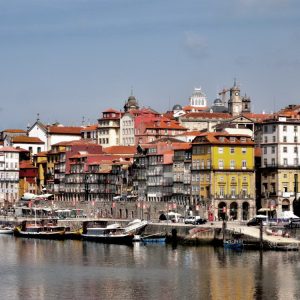 Day 1 & 2 – Porto
Ribeira, Porto's fascinating historic centre, a World Heritage site
Cross the impressive Dom Luis I iron bridge to the Port Wine Lodges
Art for all from finest museums to simple galleries
Walk the lanes, sail the river, live and breathe Porto
Ferry to Afurada and the golden beach of Estrela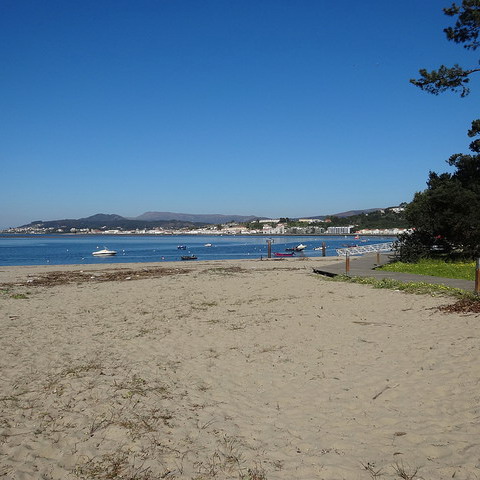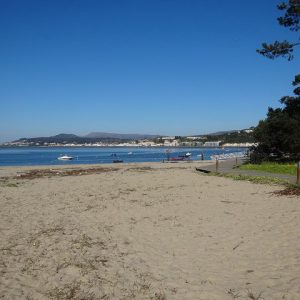 Day 3 & 4 – Minho Coast
Delightful Caminha and the fortress towns of Valença, Moncao and Melgaco, dotted along the river Minho
Historic step in the Portuguese Santiago pilgrim way
Imposing Viana do Castelo with its long surfy windswept Atlantic coastline
Graceful Ponte de Lima with its Roman bridge
Sample the Vinho Verde wine and hearty local fare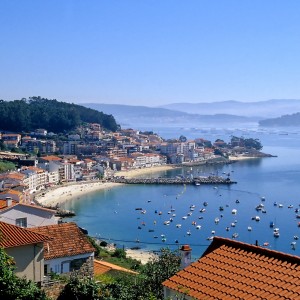 Day 5 & 6 – Rias Bajas
Prettiest, most unspoilt beaches in Spain
Finisterre, literally the 'World's End'
La Coruña with its working Roman lighthouse
Traditional life in the fishing villages
White sands and rock pools of Carnota bay – an old favourite!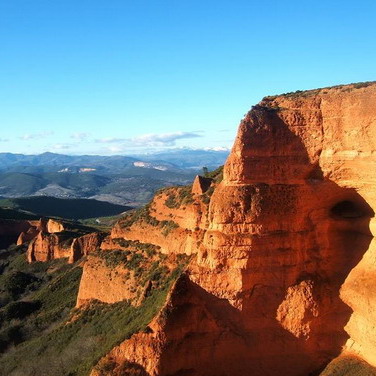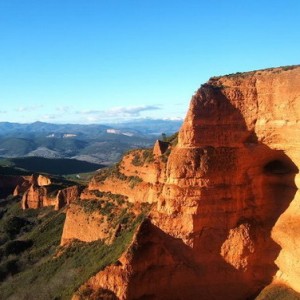 Day 7 & 8 – El Bierzo & Las Médulas
Las Médulas – extraordinary red-rock landscape formed by Roman mining
El Bierzo, lost in time, steeped in history
Wines, peppers cured meats & so much more
Ponferrada with its Knights Templar castle
Historic Villafranca del Bierzo, right on the Camino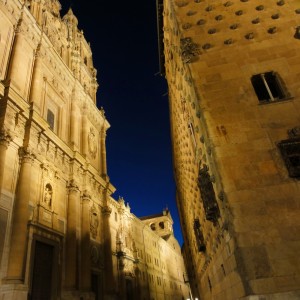 Day 9 & 10 – Salamanca
Salamanca – truly monumental university city
Toro, Rueda & Sierra de Salamanca wines
Delicious jamon from Guijuelo
Historic Tordesillas, Toro & Zamora
Cruise on the river in the Arribes del Duero
Sierra de Francia & villages of Las Batuecas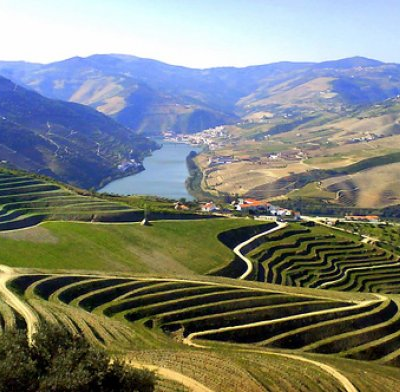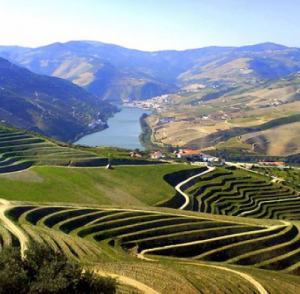 Day 11 & 12 – Douro Valley
Fabulous Douro scenery – take an unforgettable boat trip
World Heritage Douro vineyards, the World's oldest!
Romantic Amarante on the River Tamega
Lamego – famous stairs of Nossa Senhora dos Remedios
Superb gastronomy in the atmospheric "adegas" taverns
The itinerary includes the following:
Accommodation in our listed hotels – 2 sharing 1 std. double ensuite, B&B
Economy 4dr car hire
Regional guide books
Personal Travel App including highlights, weather forecast and restaurant suggestions for all areas en-route
Instructions to find all accommodation
Not included:
Flights – but we are able to advise
One-way car hire charges, where applicable (see your quote email)
The following car hire extras – these can be added at pick-up point

extra driver
child seats
GPS

Garage parking where applicable (mostly city stops) – please ask us about parking charges
Fly directly to Porto / Oporto and hire a car – the best options are:
From London Gatwick: TAP Portugal or Easyjet
From London Stansted: Ryanair
From London Heathrow: British Airways
From Edinburgh: Ryanair
From Liverpool: Ryanair
From Manchester: Easyjet, TAP or Ryanair
From Birmingham: Ryanair
From Luton: Easyjet
From Bristol: Easyjet
From Dublin: Ryanair and TAP
Or fly to Galicia (Santiago de Compostela, A Coruña or Vigo) and hire a car – the best options are:
Heathrow to A Coruña with Vueling
Gatwick: to Santiago with Easyjet
Stansted: to Santiago or Vigo with Ryanair
Dublin: to Vigo with Ryanair and Santiago with Aer Lingus
Alternatively you could fly directly to Madrid and hire a car.
PLEASE NOTE some flights are seasonal.
NB: Flights are not included
Getting around
As part of your package we will include a hire car. Normally we include a 4 door economy class car but please let us know if you would like something different.
Hire cars normally need to be dropped back to the country of origen (either Santiago in Spain or Oporto in Portugal).
AITO reviews
Staying at idyllic locations and seeing amazing places
We travelled for 2 weeks across Spain and Portugal. The accommodation which Casas Cantabricas manage to find and book has been, without exception, amazing. Very different in every location but always leaving us wishing we could have stayed longer.
-client 2017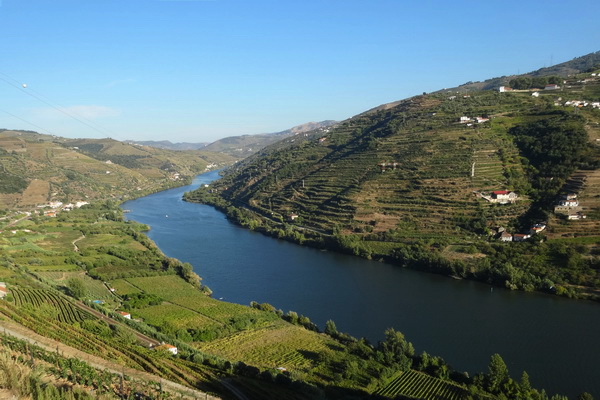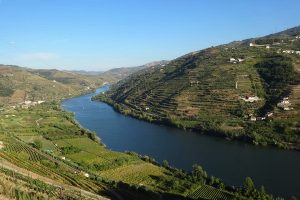 The supporting information they provided – on an app – was also most helpful – making suggestions about where to visit along the way, where to eat and so on. As a result of all this, it was a truly memorable holiday.
-client 2017
More about the borderland