Portugal, small but endlessly captivating, rich with delightful regional contrasts, is the ideal destination for an wonderful touring holiday.
Watered by four grand rivers; the Minho and the Lima in the verdant north, the Douro, home to world's oldest wine region, and the mighty Tajo flowing into the Atlantic at Lisboa, once the exciting gateway to foreign lands for the country's most famous navigators.
From World Heritage Lisboa, Porto, Guimaraes, magical Evora and the monumental towns of Estremadura, to ancient hilltop settlements and obscure farming villages, tradition and modernity work harmoniously side by side.
With delicious local gastronomy, superb wines, atmospheric markets, hauntingly melancholic Fado, it is the genuineness of the gentle, tolerant and hospitable people which will win your hearts.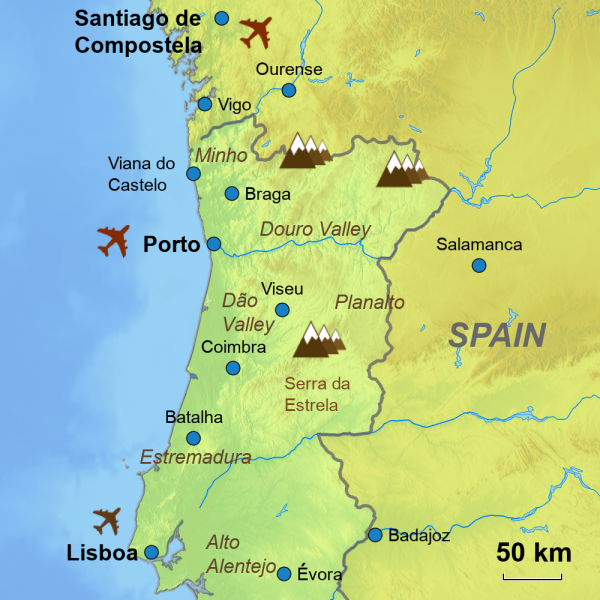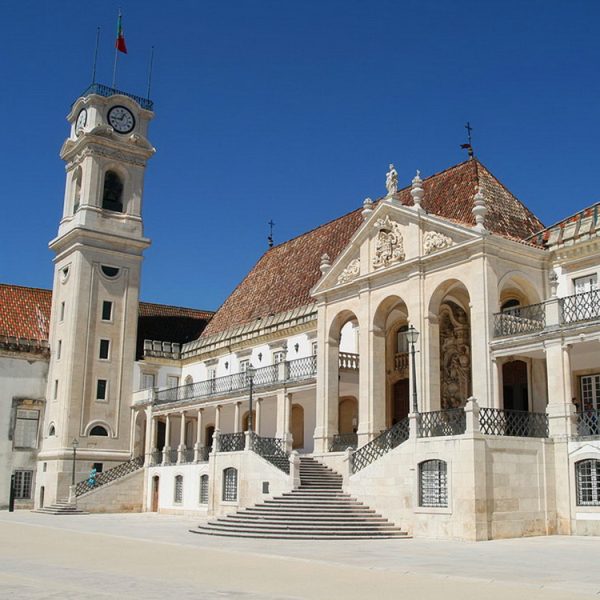 Real travel within easy reach
Numerous flights from the UK direct to Portugal mean that the country has never been easier to get to.
Direct flights to Porto, Lisboa or Santiago de Compostela make point-to-point touring in Portugal easy. Follow the Camino de Santiago, head into or over the mountains or discover a particular region – you're sure to find adventure.
Independent self-drive touring with all the info and support you need
Bespoke itineraries – designed and organised by our experts
Fly to Portugal and we'll include a hire car
Stay in delightful, independent small hotels
Choose from our Portugal touring holidays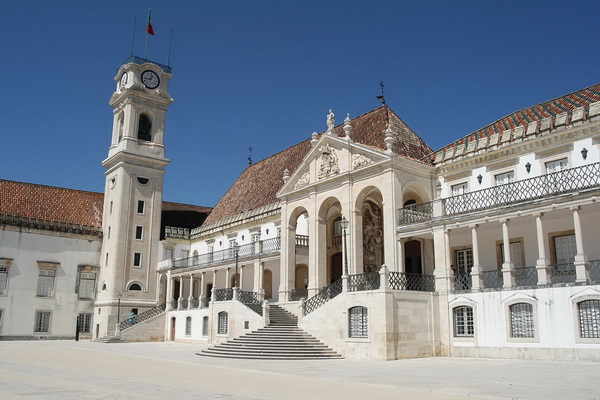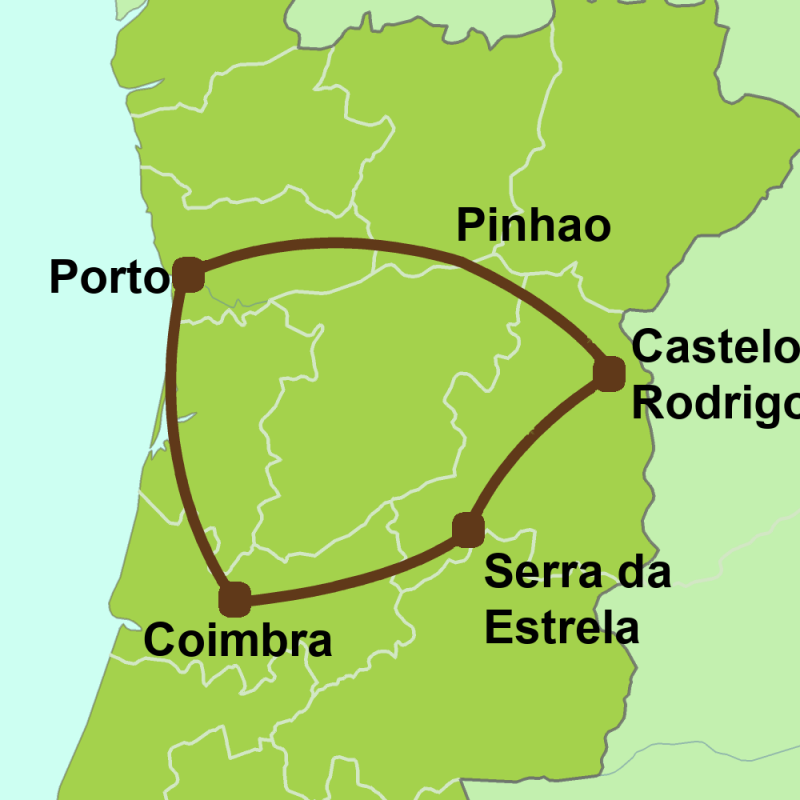 Romantic delights of old-world Porto and the Douro Valley plus the charming region of Las Beiras.
14 days recommended but can be adjusted as required
Price per person shown includes:
14 nights bed & breakfast
4 door car with excess insurance
guide book and touring map
travel app & doc manager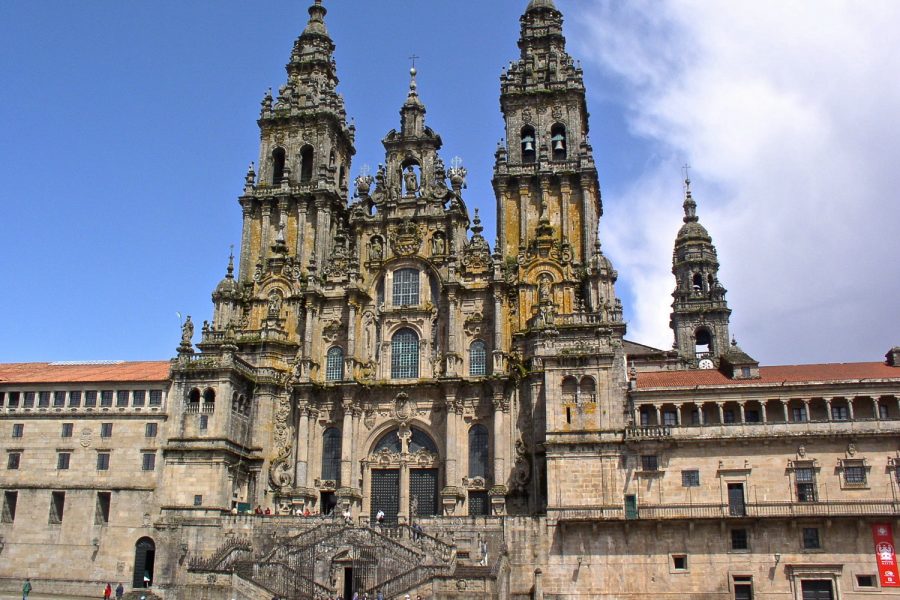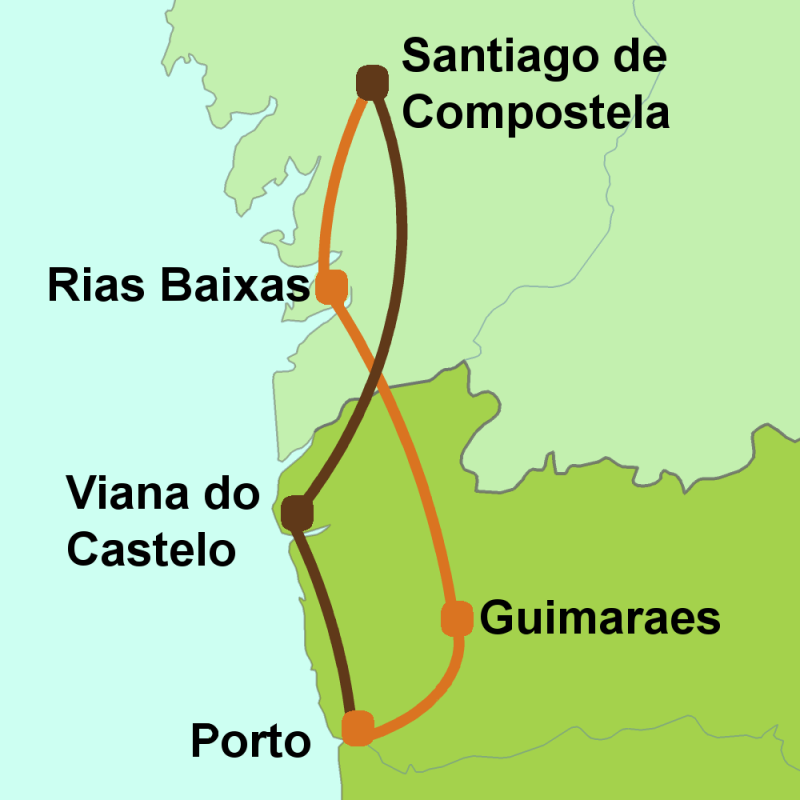 An out-and-back from Porto to Santiago or vice-versa. Two countries in one trip – Portugal & Spain – a tour full of culture, art, architecture, wine, gastronomy… indulge yourself!
10 days from Porto to Santiago
Price per person shown includes:
10 nights bed & breakfast
4 door car with excess insurance
guide book and touring map
travel app & doc manager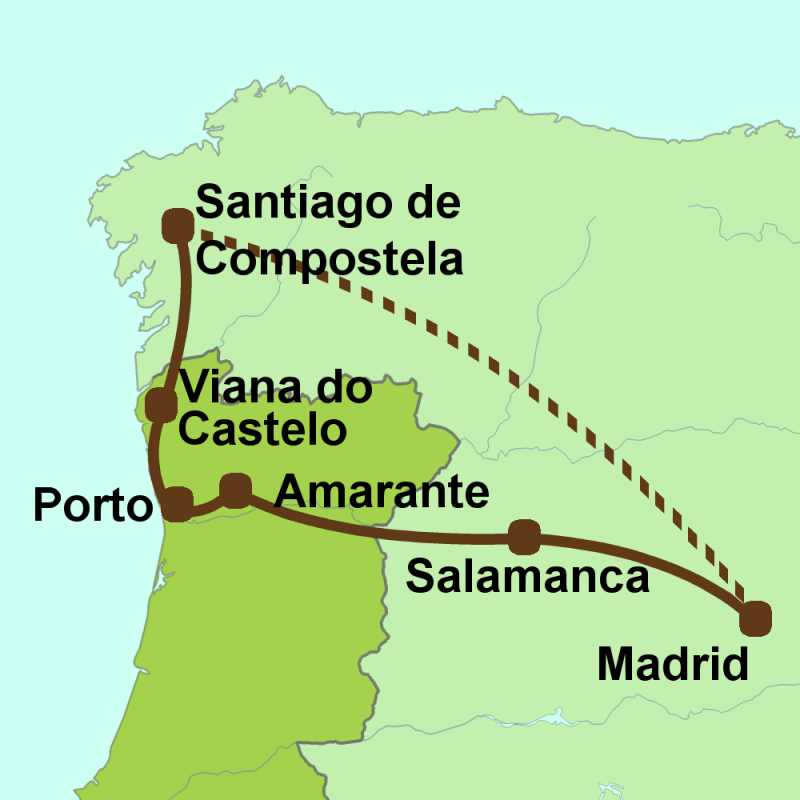 The best of north west Spain & Portugal, starting from Madrid, through monumental Salamanca, discover northern Portugal and finish in historic Santiago de Compostela.
We recommend 14 days but can be adapted to suit your needs.
Price per person shown includes:
14 nights bed & breakfast
4 door car with excess insurance
guide book and touring map
travel app & doc manager
Bespoke Portuguese Touring Holidays
Our expert team will help you plan your trip – adapting the route to fit with your flights, taking into account your personal needs and interests be it gastronomy, bird watching, wine tasting, Baroque architecture, trekking in the mountains… you name it!
Our northern Portuguese tours cover Porto, the Douro Valley wine region, the Peneda-Geres National Park, historic towns and cities including Braga and Guimaraes and the Costa Verde – Minho coast with Viana do Castelo at its heart. To really get to grips with the north of Portugal the Caminando North Portugal combining city stops & natural highlights, is the one for you.
South of the Douro we have several tours to discover the Centro de Portugal, a lesser-known but fascinating region including the country's highest mountains, its oldest University and no less than five World Heritage sites! And further south still we have wonderful tours to discover Portugal's vibrant capital Lisboa and the Alto Alentejo including the amazing city of Évora
For a short tour focusing on cities and culture, we'd recommend our Cities of Portugal tour which takes in Lisboa, Coimbra and Porto. To focus on the north the Taste of north Portugal tour is ideal or in the south the Lisboa, Alentejo, Estremadura tour.
Some tours loosely follow the Camino de Santiago. A shorter tour from Porto to Santiago  takes 10 days whilst the full tour from Lisboa to Santiago takes a fortnight.
For wine lovers our independent tour of the Douro Valley which takes in Porto as well as the Douro and Alto Douro valleys is a must. To get a little off the beaten track we also offer a tour of Porto, Douro and Dão which takes in the charming city of Viseu at the heart of the Dão wine region. And our tours into the Alentejo offer the chance to sample some of the country's finest wines
To combine the charms of Portugal with those of Spain we have devised a 'dash' from Santander to Porto and back via the coast- ideally suited for those coming by ferry. Alternatively you might want to try the Best of the North-West tour or North-west Iberia with Madrid – or, of course the Camino Portugues to Santiago.
Find out about our tours, the different regions, our interests and our one week tours or longer holidays.