Independent motorbike touring in Spain & Portugal
Stunning coastal highways, breathtaking mountain rides and truly delightful hotels in which to unwind – motorbike touring in Spain is truly a world-class experience.
In summer the milder climes of Green Spain and the stunning roads of the Picos de Europa and the Pyrenees invite. In Spring and Autumn discover the high plains of the interior with vast empty roads and truly wild sierras. And in winter head south to find the sun and perfect riding conditions in Andalucia or Portugal's balmy Alentejo.
Fly or ferry, our tours are designed to let you ride at a relaxed pace, take time to discover each destination and stay in comfort in our selected small hotels and guest houses.
More info about Motorbike touring in Spain & Portugal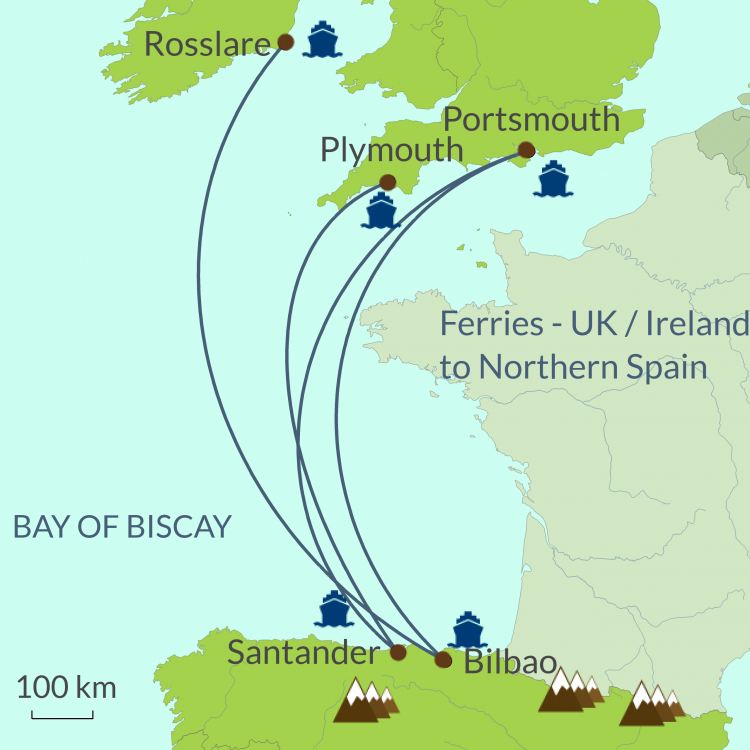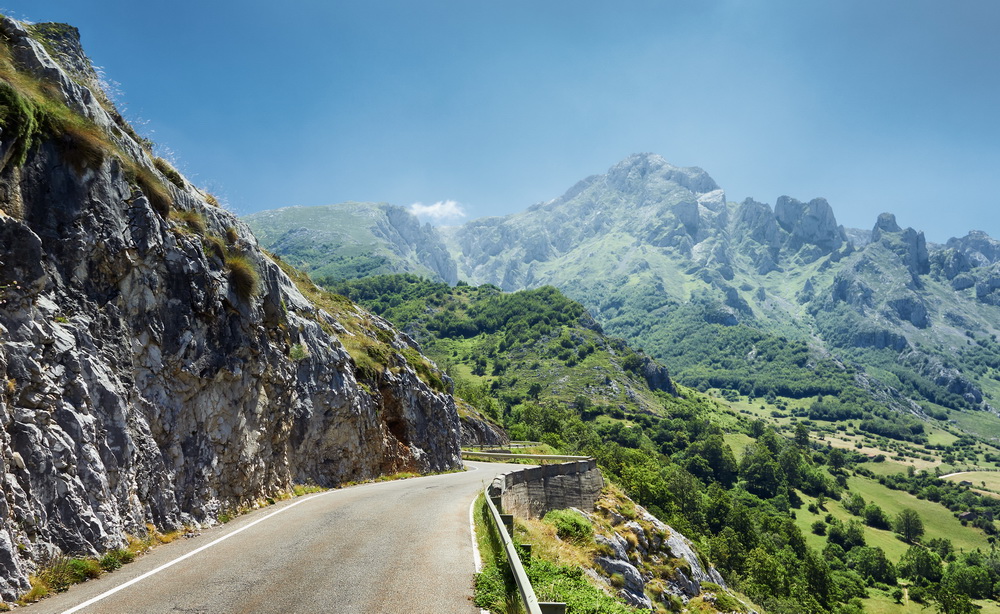 Cruise-and-ride to North Spain
Bring your own bike – Picos & Pyrenees are just a ferry away!
Sail from Portsmouth or Plymouth to Santander or Bilbao and ride straight into the Picos de Europa or the Pyrenees, keep going south into the Spanish heartlands or stretch out and ride to Portugal!
9 crossings a week
Brittany Ferries now offer seven ferries a week from the UK and two crossings a week from Ireland to northern Spain, where you'll find some of the best riding to be had anywhere in the world.
Fly-and-ride to Spain and Portugal
Rent a bike and get straight to the action
Rent a high-spec BMW from any of our six centres in Spain and Portugal and open up the whole Iberian Peninsula.  The touring is excellent wherever you go and the wide range of climates mean you can find great riding conditions throughout the year.
Latest generation BMW motorbikes with 3 touring cases
Full directions, guidebook, touring map and optional GPS
Regional guides, essential docs formatted for mobile and tablet
Welcome with technical / safety briefing
Helpline & roadside assistance
Click here for more information
General info about our tours
Choose from our Motorbike touring holidays
Motorbike Touring – ask the experts
Our expert team will help you plan your trip – adapting the route to fit with ferry crossings or rental pick-up, taking into account your parking concerns and picking the best places to stay with riding in mind. We can advise on circular rides, road conditions, the best time to come and driving regulations in Spain and Portugal.
As shown above our ferry-drive motorbike tours are designed to combine with Brittany Ferries services to Santander and Bilbao – heading from there west into Cantabria, Asturias, the Picos de Europa, east towards the Pyrenees and perhaps south towards Castilla y León, La Rioja or even Portugal.
Our fly-drive motorbike tours let you choose where you want to start your tour with 6 strategically positioned rental locations. Prices will vary depending on seasonal demand, preferred bike details and rider details so please call to consult.
For small groups we can make special arrangements please call us to discuss your requirements.