Your personal roadbook, guidebook, document safe, GPS mapper and weather service
As a Caminos client, as well as a nice guidebook, map and other essential info, you will receive your own personal travel app and e-document wallet for mobile devices.
This is a paperless system which allows you to keep all of your important travel documentation and key information in one place and carry it with you wherever you go.
You'll also find our own regional guides embedded in the app with plenty of things to see and do as well as our restaurant recommendations so you can get the inside track and eat where the locals eat!
The app is configured for iPhone and Android, for use on both tablets and mobile phones (though the documents are easier to view on a tablet).
Should you not have a such a device don't worry, we'll send you your essential documents in paper form if required.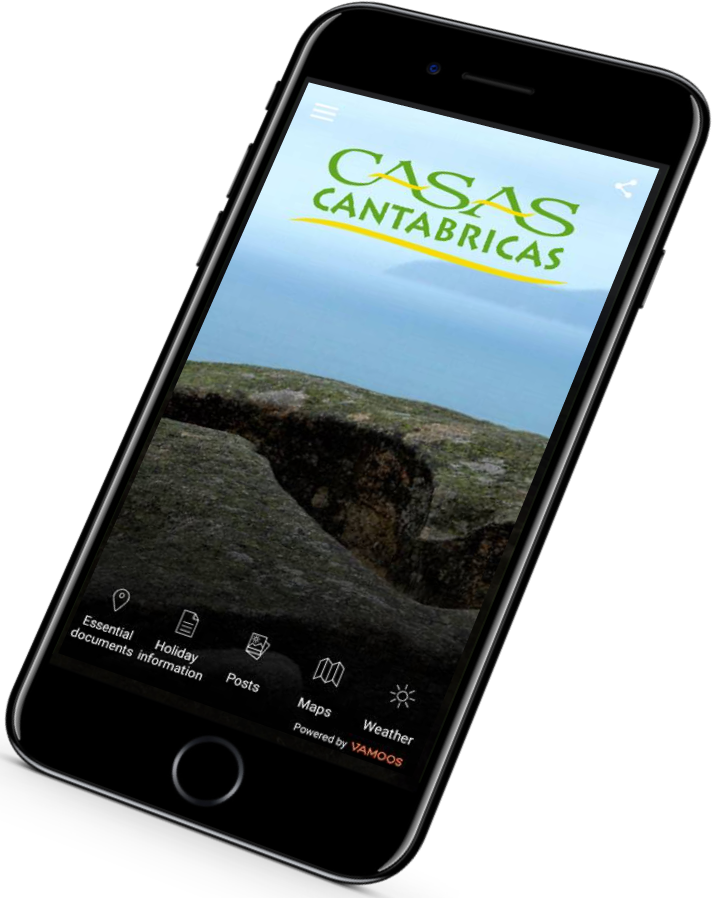 In the travel app you will find
your itinerary
your ferry voucher / car-hire voucher as applicable
point to point directions
regional guides to the areas you will be visiting
a general food and vocab guide
a map section with each hotel geo located
directions to find each hotel (embedded within the map)
Route-finder function using your device GPS
local weather forecast
If you have any other travel documents (in electronic format eg Word or pdf) that you'd like to load to the application please send them to us and we'll load them on there for you.