Camino del Frances NC2
Pyrenees to Santiago by the inland route
Based on 9 nights self-drive independent tour in Spain
Historically the most important and certainly the most travelled route to Santiago, el Camino del Frances, the Frenchman's route, is steeped in history from start to finish.
A journey into the Spanish interior, untouched by mass tourism, here you will experience the real Spain. This is a journey of contrasts starting in the high mountains of Navarra across the arid plains of the Meseta and finishing in lush green hills of Galicia. All along the way you'll discover beautiful religious architecture from the humblest parish church to the magnificent cathedrals of Burgos, Leon and of course Santiago de Compostela, all dedicated to the glory of St James.
This could also be called the Ruta del Vino, crossing the wine regions of Navarra, La Rioja, up and coming Bierzo and finishing in Galicia, home to the fantastic whites of Alabariño.
Tour Highlights:
The 'Way of St James', steeped in history
Monumental Cathedral cities; Burgos, Leon, Santiago
Across six major wine producing regions
Lofty mountains, arid plains, lush green hills
Rich gastronomic heritage
Las Médulas – dramatic red-rock landscape
More about North Spain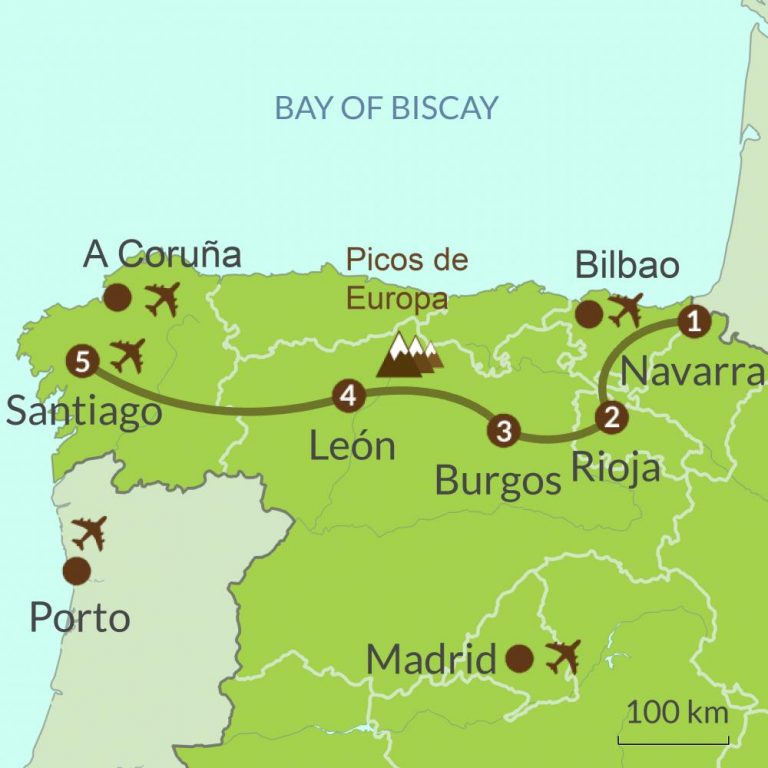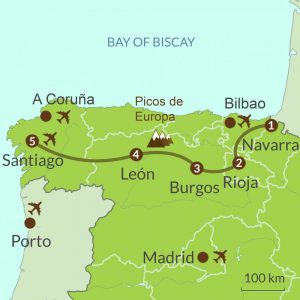 £950 p/p
* Indicative mid-season price for 9 nights (including car hire – flights not included).