Castilla y León Tour IC2
Burgos – León – Salamanca – Segovia
Based on 14 nights self-drive independent tour in Spain
Marriage of the ancient kingdoms of Castile and León, Spain's largest community – the combined size of Scotland and Wales – is yours to discover. You'll find a rich heritage with magnificent cathedral cities & ancient universities, immense wildernesses and rolling vineyards fed by the Rio Duero as it cuts the region in two on its way to Portugal and the Atlantic.
Due to Madrid´s multiple connections with the rest of the world, this tour can be adapted to include the Spanish capital as part of the package. Countless monuments, renowned museums, art galleries, theatres and a varied offer of good restaurants, lively bars and night clubs, you will definitely get amazed by its infinite charms. Don´t hesitate to consult us.
Tour Highlights:
8 UNESCO World Heritage Sites
Segovia, Ávila, Salamanca, Burgos & León
13 wine denominations including Ribera de Duero
Madrid – history, art, gastronomy and entertainment in Spain´s capital
The 'Way of St James' & the Via de Plata
Prehistoric heritage from Atapuerca to Siega Verde
Las Medulas, Sierra de Gredos, Sierra de Francia & Guadarrama
More about Madrid & Inland Spain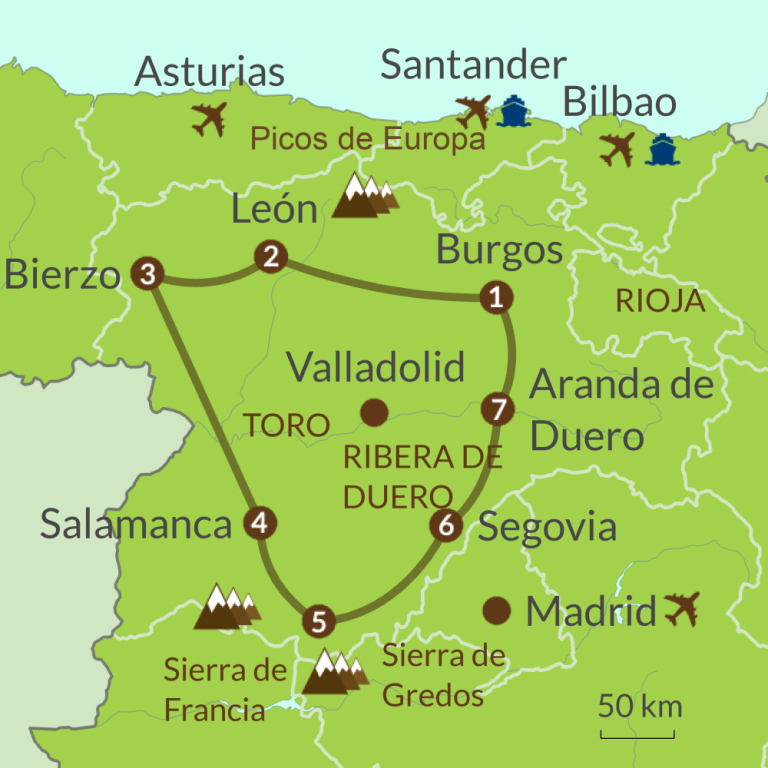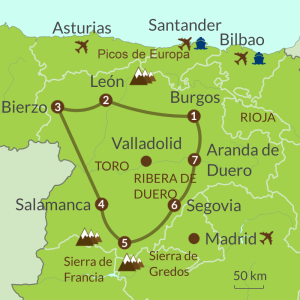 £1350 p/p
* Indicative mid-season price for 14 nights (including car hire – flights not included). Ferry-drive based on 2 people from £1500 p.p. for 14 nights.
Full details (PDF)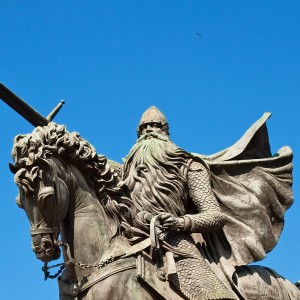 Day 1 & 2 – Burgos
Essential stop on the Camino de Santiago
Truly awesome cathedral, recently restored
The city of El Cid Campeador
Bustling old town; lively bars & restaurants
Spain's best lamb & delicious black pudding
Atapuerca & the Museum of Human Evolution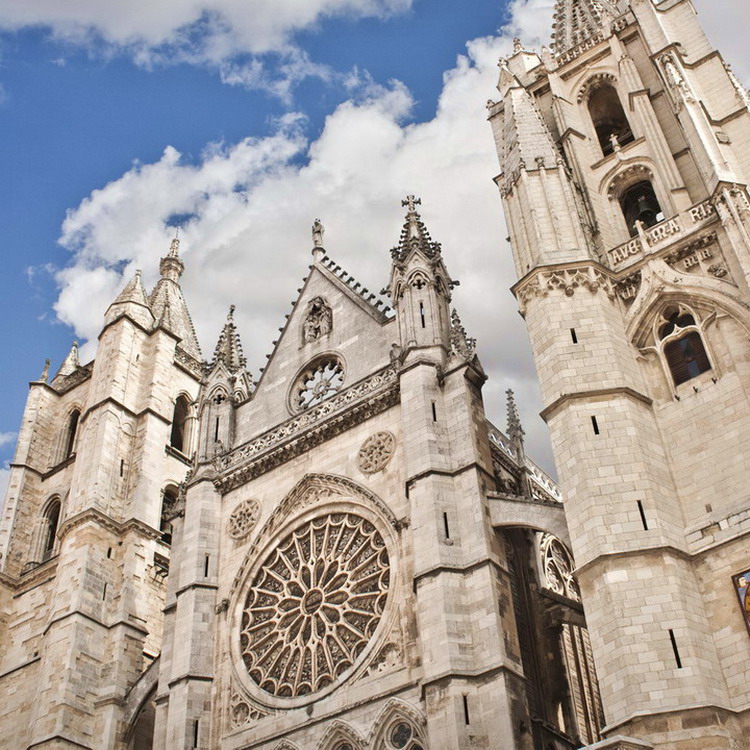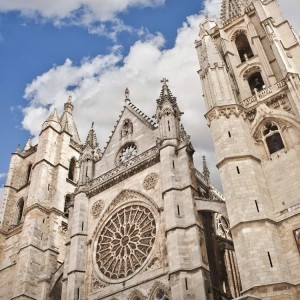 Day 3 & 4 – León
Crossroads of Camino de Santiago and Via de Plata
Cathedral of Santa Maria – beautiful stained glass
Tapas in 'la Zona Humeda' in Leon old-town
The true Holy Grail? In the Colegiata de San Isidoro
Lovely Astorga with its Gaudi palace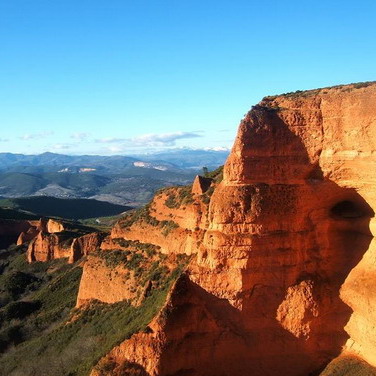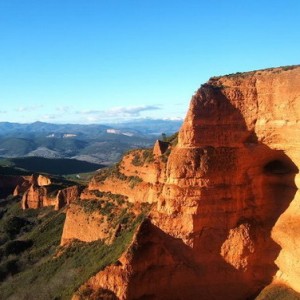 Day 5 & 6 – El Bierzo & Las Médulas
Las Médulas – extraordinary red-rock landscape formed by Roman mining
El Bierzo, lost in time, steeped in history
Wines, peppers cured meats & so much more
Ponferrada with its Knights Templar castle
Historic Villafranca del Bierzo, right on the Camino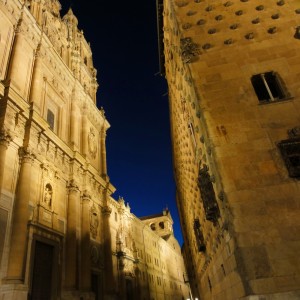 Day 7 & 8 – Salamanca
Salamanca – truly monumental university city
Toro, Rueda & Sierra de Salamanca wines
Delicious jamon from Guijuelo
Historic Tordesillas, Toro & Zamora
Cruise on the river in the Arribes del Duero
Sierra de Francia & villages of Las Batuecas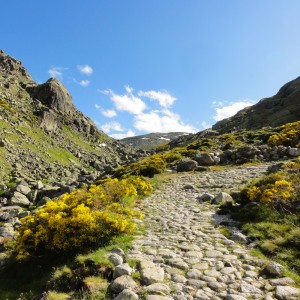 Day 9 & 10 – Sierra de Gredos & Ávila
Gredos mountains rising to 2500m at Pico Almanzór
Astronomy & stargazing in this Dark-Sky location
Trekking, climbing, birdwatching, horseriding…
Ávila with its magnificent walls, a World Heritage Site
Walk the Puerto del Pico Roman way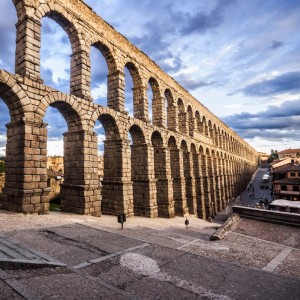 Day 11 & 12 – Segovia & Sierra de Guadarrama
Segovia – World Heritage Site – Roman Aquaduct, Moorish Alcazar, Cathedral and large Jewish Quarter
Sierra de Guadarrama National Park
Sepúlveda & Hoces del Duratón Nature Park
Medieval Pedraza & Cuellar
La Granja de San Ildelfonso – the Spanish Versailles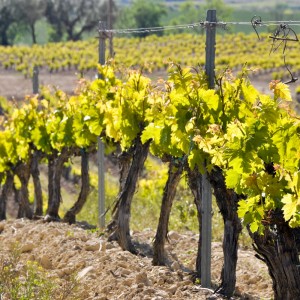 Day 13 & 14 – Ribera del Duero
The 'Golden Mile' – legendary wine route including Vega Sicilia
Castle, wine museum and historic town of Peñafiel
Cycle or wander along the banks of the Duero river
Historic Lerma and the old part of Valladolid
Traditional gastronomy with delicious roast lamb
The itinerary includes the following:
Accommodation in our listed hotels – 2 sharing 1 std. double ensuite, B&B
Economy 4dr car hire
or ferry crossings with Brittany Ferries (car + 2 berth interior cabin)
Guide book to Spain
Personal Travel App including highlights, weather forecast and restaurant suggestions for all areas en-route
Instructions to find all accommodation
Not included:
Flights – but we are able to advise
One-way car hire charges, where applicable (see your quote email)
The following car hire extras – these can be added at pick-up point

extra driver
child seats
GPS

Garage parking where applicable (mostly city stops) – please ask us about parking charges
Getting there
A circular itinerary, this route is best enjoyed flying into Madrid or any of the northern airports (Bilbao, Santander or Asturias) – or sailing in to Bilbao or Santander (Plymouth or Portsmouth with Brittany Ferries).
– the best flight options are:
To / from Madrid
Gatwick, Luton, Bristol, Liverpool & Edinburgh with Easyjet
Heathrow with Iberia-BA
Stansted, Manchester, Birmingham & Dublin with Ryaniar
Dublin with Aer Lingus
NB There are many connections with Madrid.  Please call us for help and advice if you don't see you nearest airport here:
To airports in the North
Stansted: Santander with Ryanair / Bilbao with Easyjet
Gatwick: Bilbao with Vueling-BA
Bristol: Bilbao with Easyjet
Dublin: Santander with Ryanair / Bilbao with Aer Lingus
Manchester: Bilbao with Easyjet
Edinburgh; Santander with Ryanair / Bilbao with Easyjet
Flights are not included
Getting around
For passengers travelling by air we will include a hire car as part of the package. Normally we include a 4 door economy class car but please let us know if you would like something different.
Should you prefer to come by ferry we can adapt the itinerary to suit We can include ferry travel at  advantageous rates
AITO reviews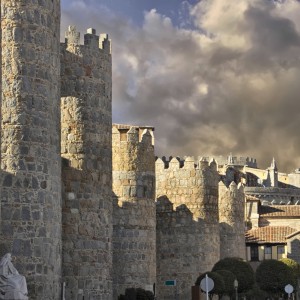 We had a hire car to travel to seven different locations, a mixture of big cities and beautiful countryside.
We enjoyed the different experiences and learnt a great deal about that part of Spain.
We were also fortunate with the weather which was mostly fine although cold at night being early May.
More about Madrid & Inland Spain