Magnificent motor touring in Spain & Portugal for clubs, groups & independent travellers.
Bespoke, independent, holiday itineraries designed by our experienced team with you & your classic car in mind.
Take the ferry to Santander or Bilbao and explore the Picos de Europa, the Pyrenees and the stunning coastline of Northern Spain. Head over the mountains to the high-and-dry plains and monumental cities of Burgos and León, visit the wine country or make a dash for Portugal or Madrid for the Spanish road trip of a lifetime!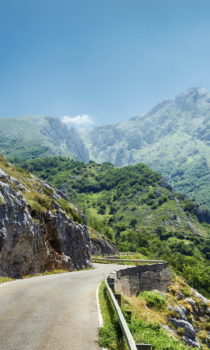 Independent stress-free touring
Our tours are independent so you'll travel unaccompanied but we'll take care of all the arrangements and provide plenty of information thus taking the burden off you, the organizer, whilst making sure your trip goes smoothly.
From the ferry travel and parking arrangements to driving route suggestions and dining, we can help with every aspect of your classic car journey to northern Spain and Portugal.
Tailor made to suit your group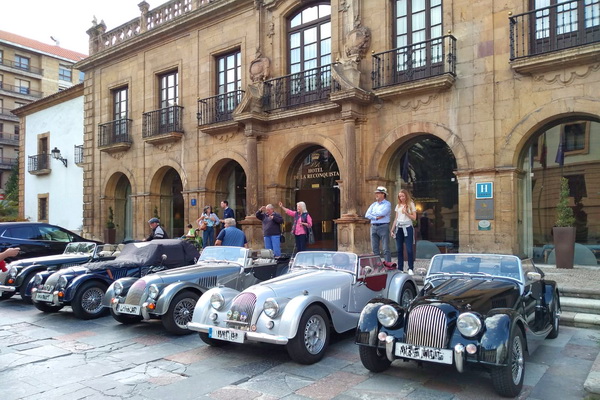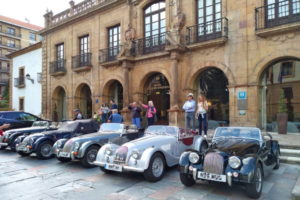 We offer a broad selection of delightful hotels in Spain & Portugal from country guest-houses, ideal for individuals and small groups, to Palaces and Paradors with facilities for larger parties. Let our expert team help choose the perfect accommodation to suit your group's size and individual style.
Our standard routes will hopefully serve as inspiration but we'll work with you to ensure that the particular needs of your group are fully met, tailoring the itinerary to the dates and time available, the 'long-leggedness' of the group and your budgetary requirements.
Safe hands, but with a lighter touch…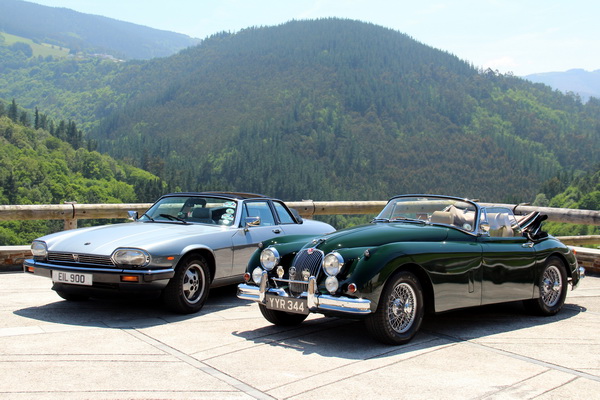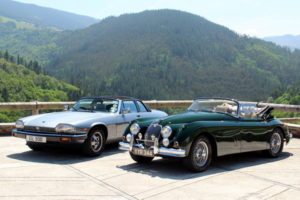 Without a guide or a rigid tour itinerary not only will you save money but you'll enjoy total flexibility both at the planning stage and whilst 'on the ground'.  At the same time you'll benefit from expert personal guidance with the itinerary design and arrangements as well as helpline support from our locally based team whilst in the region – the best of both worlds!
Whilst we don't offer a full 'concierge service' we are happy to arrange key meals (usually dinner on arrival at each stage) and milestone visits along the way such as, for example, the Torre de Loizaga Motor Museum, a real gem and a favourite with classic car enthusiasts.
Whether coming alone or as part of a group you will receive, as soon as the booking is made, a guidebook and touring map as well as our own Regional Guides in a handy paper-free App format – everything you need to plan the detailed day-to-day activities with all the information at your fingertips. And, of course, if you need help or expert advice with any particular detail we're only a phone call away and always delighted to help!
For practical information about the area, when to go, what to see etc. see our Holidays in Northern Spain   or Holidays in the Spanish Pyrenees page
Northern Spain and Portugal – the perfect backdrop for the classic car road-trip of a lifetime!
Don't take our word for it – here's what our clients say: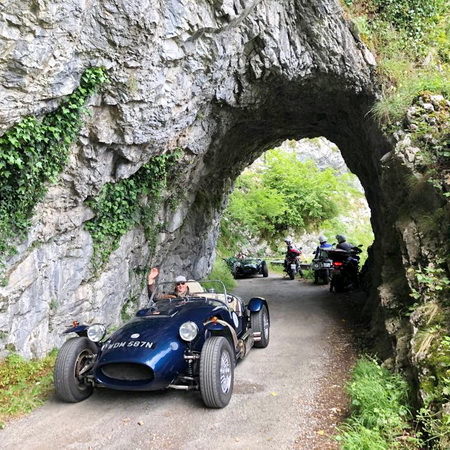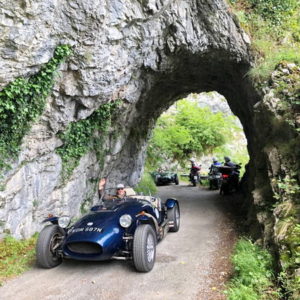 Incredible attention to detail, fantastic service and amazing support
…Casas Cantabricas listened well to our requirements and designed a superb driving holiday with beautifully detailed notes for the routes and hotels. we stayed in extraordinary hotels and if ever there were a problem … his team soon sorted it out.
Rating for tour operator:
Amazing. Gave such good service. it was great just to be able to pick up the phone and speak to them.