Cross Pyrenees Tour PC1
Navarra to Catalunya
Based on 14 nights self-drive independent tour in Spain
Coast to coast across the Pyrenees from Navarra to Catalunya.
From the verdant hills and pretty villages which rise up from the Bay of Biscay this adventure will quickly whisk you up into the high, rocky Pyrenees. Through eastern Navarra with its dramatic gorges and immense native woodlands the route will take you on through some of Spain's most spectacular National Parks including Ordesa & Monte Perdido, Posets-Maladeta, Aigüestortes, and the Garrotxa Volcanic Park.
There are lovely villages all the way; typically Navarran Urdax and Ochagavia, medieval Ainsa, Alquézar and Besalú and, last but not least, Santa Pau with Dali´s Figueras and the Costa Brava within easy reach.
Tour Highlights:
Breathtaking mountain scenery
Lakes, gorges, immense woodlands
Spectacular Nature Parks
Superb birdwatching & wild flowers
Unique cultures & architectural styles
Delicious wines, cheeses & mountain fare
More about the Spanish Pyrenees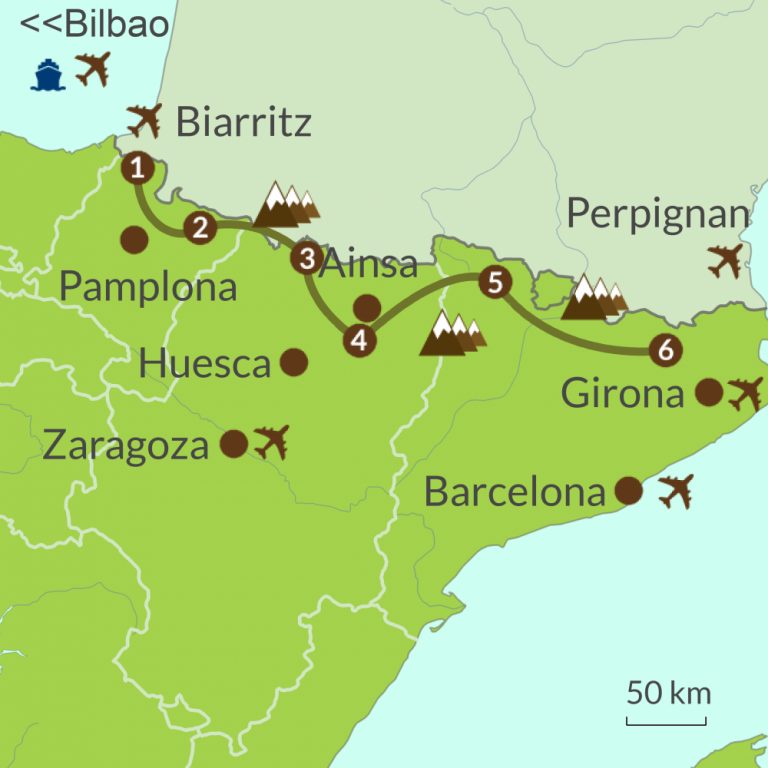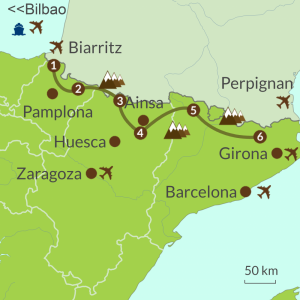 £1550 p/p
* Indicative mid-season prices for 14 nights (including car hire – flights not included).
Full details (PDF)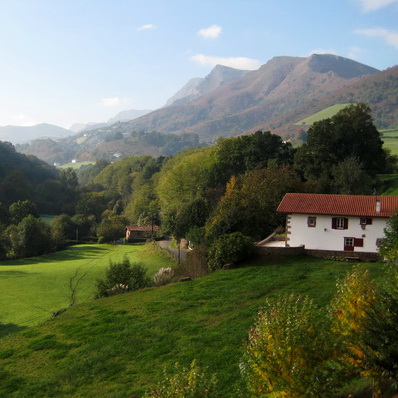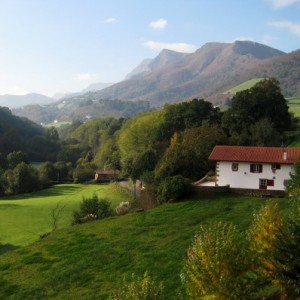 Day 1, 2 & 3 – North West Navarra
Valleys of Baztan & Bidasoa – lost in time
Picture-postcard villages of the French Pais-Basque
Hondarribia, San Sebastian, Biarritz & St Jean de Luz
Ride the train to the peak of La Rhune, stunning views
Head south for vineyards, castles & don't miss Pamplona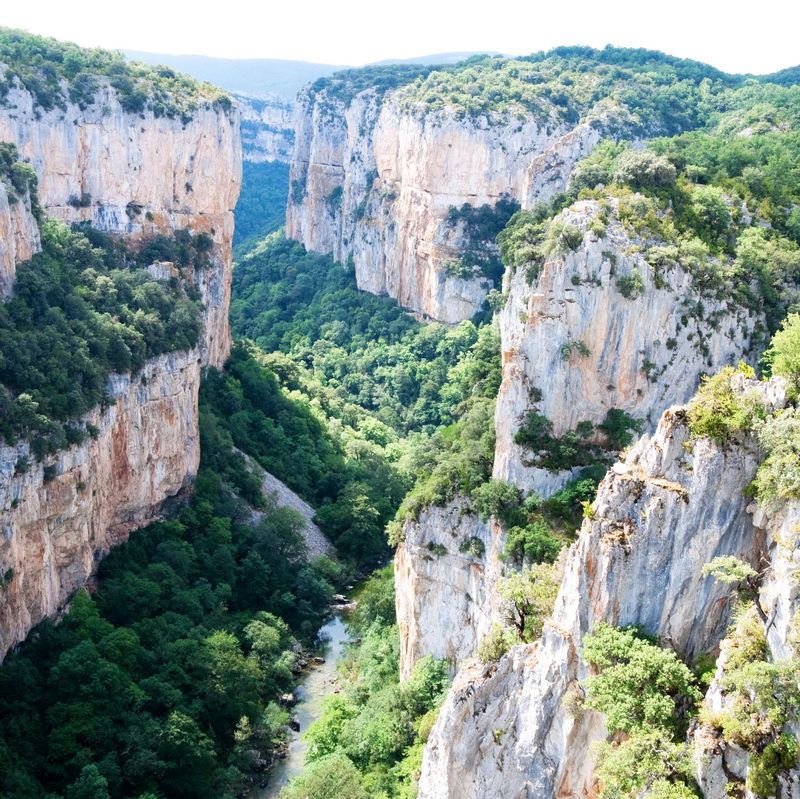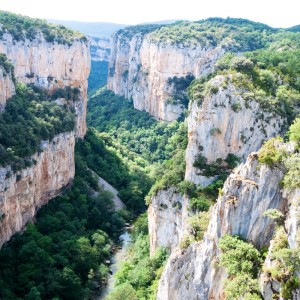 Day 4 & 5 – North East Navarra
Irati forest – immense native woodlands
Lumbier & Arbayun, stunning gorges with vast resident vulture colonies
Ochagavia & Isaba; Ori, your first 2000m mountain
Wonderful cheeses from Roncal & Ossau-Iraty
Roncesvalles, start for the Camino de Santiago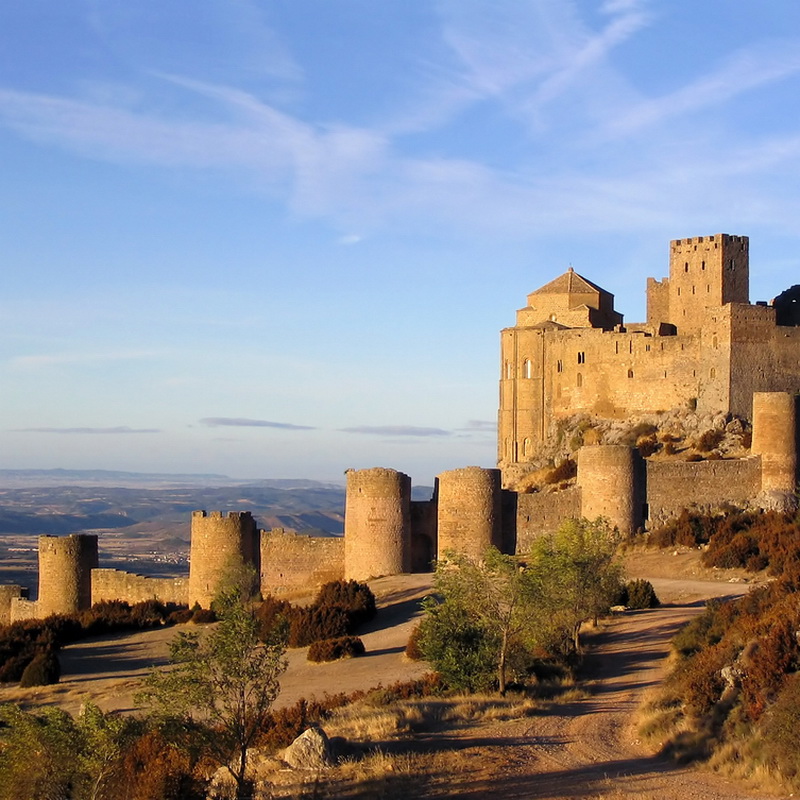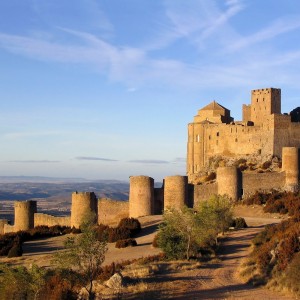 Day 6 & 7- Huesca, Valle de Tena
Stunning glacial scenery in the Tena Valley
Reindeer, bison, bears and more in La Cuniacha
Castillo de Loarre & Mallos de Riglo rock formations
San Juan de la Peña monastery, the spiritual heart of Aragon
Huesca, the tiny capital with a strong gastronomic side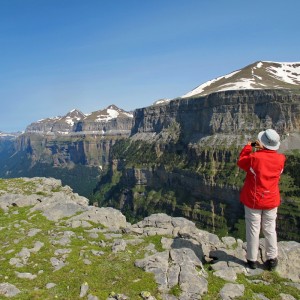 Day 8, 9 & 10 – Ordesa, Monte Perdido, Sierra de Guara
Moorish Alquézar & Christian Ainsa – two charming medieval villages
Ordesa & Monte Perdido – Spain's first National Park
Sierra de Guara – cut through by dramatic gorges
Delicious local Somontano wines
Superb bird watching – Lammergeyer centre in Ainsa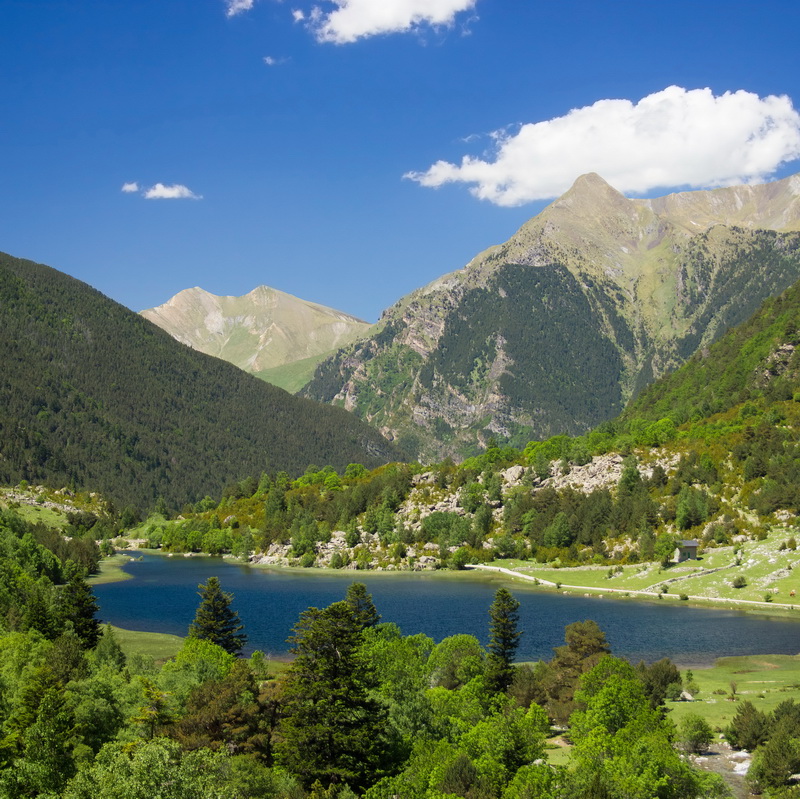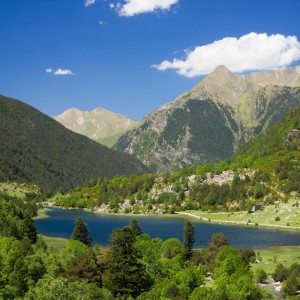 Days 11 & 12- Val d'Aneu and Val d'Aran
Gateway to the Parc Nacional d' Aiguestortes i Estany
Unique culture, architecture in the Val d'Aran
Parc Nacional del Alt Pirineu with the highest peaks
Churches – Romanesque, Renaissance and Baroque
Mountain gastronomy with local cheeses, honey and even local caviar!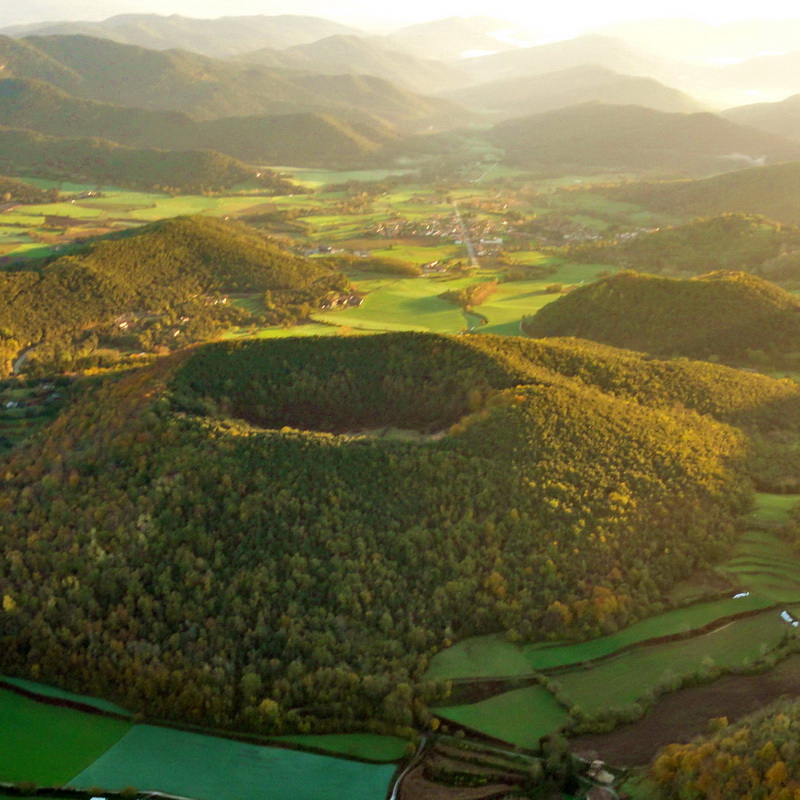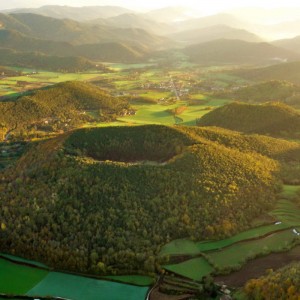 Day 13 & 14 – Garrotxa Volcanic Park
Medieval Santa Pau and Besalú's Jewish quarter
Cuina Volcanica, ingredients grown in the volcanic soil
Visit Santa Margarida – the chapel in the crater
Dali museum in Figueras or hop down to the coast
Cycle, Segway, trek or balloon ride over the Volcanoes
Explore the Alt Garrotxa, eastern end of the Pyrenees
The itinerary includes the following:
Accommodation in our listed hotels – 2 sharing 1 std. double ensuite, B&B
Economy 4dr car hire
Regional guide book
Personal Travel App including highlights, weather forecast and restaurant suggestions for all areas en-route
Instructions to find all accommodation
Not included:
Flights – but we are able to advise
One-way car hire charges, where applicable (see your quote email)
The following car hire extras – these can be added at pick-up point

extra driver
child seats
GPS

Garage parking where applicable (mostly city stops) – please ask us about parking charges
Getting there
A point-to-point itinerary, this route is best enjoyed flying in to the Basque Country (Bilbao) and back from Catalunya (Barcelona or Girona) – or vice versa – the best options are:
Connections from-to

Stansted: to Bilbao with Easyjet or Barcelona with Ryanair
Gatwick: to Bilbao with BA or Barcelona with several airlines (ask for info)
Manchester: to Bilbao with Easyjet or Girona with Ryanair (also Barcelona with several airlines)
Bristol: to Bilbao or Barcelona with Easyjet
Edinburgh: to Bilbao with Easyjet and to Barcelona with several airlines
Dublin: to Bilbao with Aer Lingus and to Barcelona with several airlines

Single port of entry and return: Interleaving the stages

Most UK airports to Barcelona with several airlines
Many airports to Girona with several airlines
There are many other UK airports and various carriers – please call us for advice.
Flights are also available with from Stansted to Biarritz returning from Perpignan – please note that hire cars must be returned to their country of origin.
NB: Flights are not included
If these flights don't suit the route can be adapted to suit a single port of entry and return, interleaving the stages.
Getting around
For passengers travelling by air we will include a hire car as part of the package. Normally we include a 4 door economy class car but please let us know if you would like something different.
We will provide full instructions to arrive at each hotel, complete with GPS co-ords, as well as a touring map of the area
AITO reviews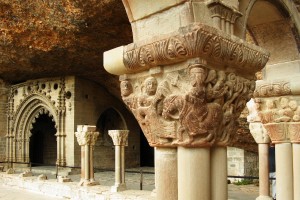 Good hotels and locations. Well organised holiday touring the best of the Pyrenees and North East Spain.
Casas Cantabricas took one of their standard tours and amended for our personal requirements.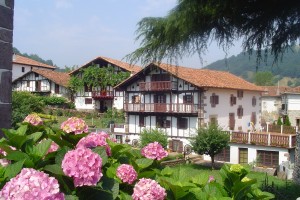 We stayed in lovely hotels, three of which were in mediaval villages. Exceptional meals in Posada al vent and Cal Sastre. We walked in the national parks and swam in the river. There was also the most beautiful local pool in Uncastillo, a welcome relief in very hot weather.
Andy and Guru from Casas Cantabricas organised our self drive holiday across the Spanish Pyrenees
More about the Spanish Pyrenees