Bring your own or rent a bike, individually or as a group…
Spain & Portugal is a spectacular region for motorbike touring and just a stone's throw away!
With a wide range of climate and terrain, you'll find a region to suit you at any time of the year: the mild Summer in the verdant north makes for ideal touring, whilst the high plains of the interior give a warm welcome in the Spring and Autumn. Winter riders will find conditions ideal in the southern latitudes of Andalucia and Portugal's balmy Alentejo.
Fly or ferry, alone or in a group, our tours are designed to let you ride at a relaxed pace, take time to discover each destination and stay in comfort in our selected small hotels and guest houses.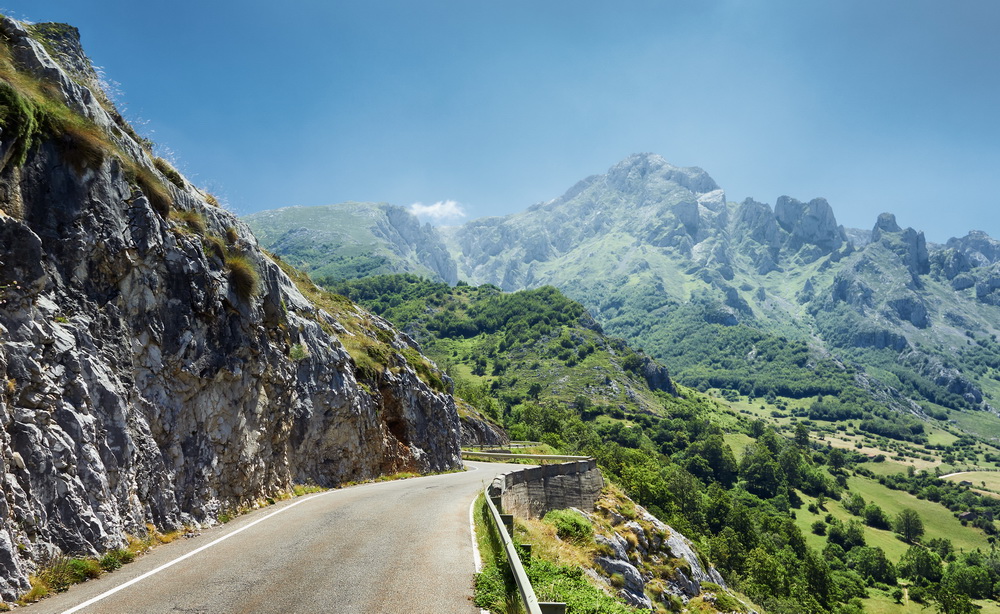 Cruise-and-ride to North Spain
Picos & Pyrenees are just a ferry away!
Sail from Portsmouth or Plymouth in the UK or Rosslare in Ireland to Santander or Bilbao and ride straight into the Picos de Europa or the Pyrenees keep going south into the Spanish heartlands or stretch out and ride to Portugal!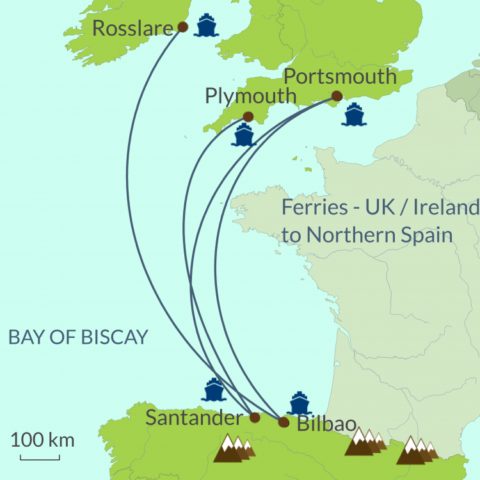 9 crossings a week
Brittany Ferries now offer seven ferries a week from the UK and two crossings a week from Ireland to northern Spain, where you'll find some of the best riding to be had anywhere in the world.
Dip into the Picos de Europa or head into the Pyrenees. Jump on your bike and ride the Camino de Santiago, or head to Porto and back.
Call us for bespoke motorbike touring in Spain.
Bespoke itineraries – designed and organised by our experts
Travel at your at a relaxed pace
Travel with full directions, guidebook and touring map
Regional guides, essential docs formatted for mobile and tablet
Recommended rides and circular routes
Helpline assistance
Fly-and-ride Spain and Portugal
Fly down and start where you like
Our fly-and-ride  motorbike holidays in Spain & Portugal offer bespoke, independent touring in delightful small hotels and guesthouses combined with top quality BMW bike rental.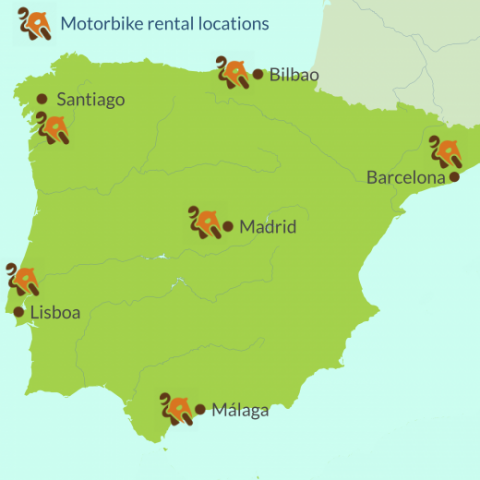 6 wonderful bike rental locations
We can help you design the motorbike touring holiday of your dreams using our expertise and our network of small, charming hotels and guesthouses, away from the crowded Costas.
Our six centres all have direct flight links with UK airports and are well placed to enjoy circular tours locally. Should you prefer one-way point-to-point tours are also available – please enquire!
Independent self-guided motorbike touring with all the info and support you need:
Bespoke itineraries – designed and organised by our experts
Latest generation high-spec BMW motorbikes with 3 touring cases
Travel with full directions, guidebook and touring map and optional GPS
Regional guides, essential docs formatted for mobile and tablet
Welcome with technical / safety briefing
Helpline & roadside assistance
Our expert team will help you plan your trip – adapting the route to fit with ferry crossings or rental pick-up, taking into account your parking concerns and picking the best places to stay with riding in mind. We can advise on circular rides, road conditions, the best time to come and driving regulations in Spain and Portugal.
As shown above our ferry-drive motorbike tours are designed to combine with Brittany Ferries services to Santander and Bilbao – heading from there west into Cantabria, Asturias, the Picos de Europa, east towards the Pyrenees and perhaps south towards Castilla y León, La Rioja or even Portugal.
Our fly-drive motorbike tours let you choose where you want to start your tour with 6 strategically rental locations. Prices will vary depending on seasonal demand, preferred bike details and rider details so please call to consult.
For small groups we can make special arrangements please call us to discuss your requirements.
More info about the regions where we tour…
North Spain
Discover a different side of Spain in the verdant, mountainous, gastronomic north-west
Pyrenees
The sunny side of the Pyrenees – endless adventures await in breathtaking scenery
Inland Spain
Arty Madrid & the monumental heritage cities and wild  landscapes of inland Spain
Cross Border
Discover two wonderful countries in one trip  in the Spanish-Portuguese borderlands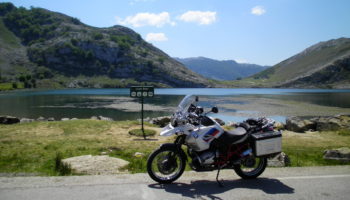 Independent stress-free touring
From the ferry travel and parking arrangements to driving route suggestions and dining, we can help with every aspect of your motorbike journey to Spain and Portugal.
Whether coming alone or as part of a group you will receive, as soon as the booking is made, a guidebook and touring map as well as our own Regional Guides in a handy paper-free App format – everything you need to plan the detailed day-to-day activities with all the information at your fingertips. And, of course, if you need help or expert advice with any particular detail we're only a phone call away and always delighted to help!
Tailor made to suit your group
We offer a broad selection of delightful hotels in Spain & Portugal from country guest-houses, ideal for individuals and small groups, to Palaces and Paradors with facilities for larger parties. Let our expert team help choose the perfect accommodation to suit your group's size and individual style.
Our standard routes will hopefully serve as inspiration but we'll work with you to ensure that the particular needs of your group are fully met, tailoring the itinerary to the dates and time available, the 'long-leggedness' of the group and your budgetary requirements.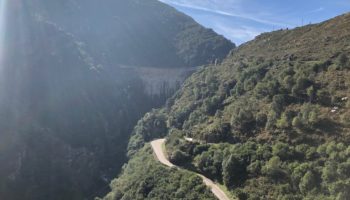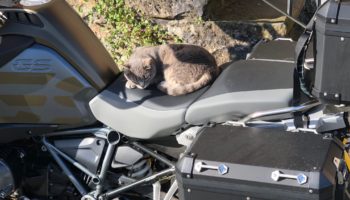 Safe hands, but with a lighter touch…
Without a guide or a rigid tour itinerary not only will you save money but you'll enjoy total flexibility both at the planning stage and whilst 'on the ground'.  At the same time you'll benefit from expert personal guidance with the itinerary design and arrangements as well as helpline support from our locally based team whilst in the region – the best of both worlds!
Whilst we don't offer a full 'concierge service' we are happy to arrange key meals (usually dinner on arrival at each stage) and milestone visits along the way.
Northern Spain and Portugal – the perfect backdrop for the bike road-trip of a lifetime!
Don't take our word for it – here's what our clients say:
Fantastic service from start to finish. The team was very helpful from the first point of contact and helped us shape our holiday to Northern Spain, creating the holiday we were looking for.  Bikers group 2019
Everything: Excellent hotels with good locations, facilities and staff. Good suggestions about where to visit. Very useful advice in advance documentation that we could download – an excellent system. My wife does not eat gluten and was very impressed by the information passed to the hotels who provided appropriate food.  Bikers group 2019