In recent years the wines of Spain & Portugal have gone from being considered, perhaps unjustly, as 'holiday plonk' to being among the most highly esteemed wines on the planet. And it's not just a question of perception, increased competition and the thorough and widespread implementation of the DOC system, has made the good wines even better, as well as allowing many hitherto unknown regions to blossom. Quality and variety have increased enormously yet prices are still very affordable, making the Iberian Peninsula the ideal destination for a wine-themed touring holiday.
Our independent tours don't aim to cater for the 'wine buff on a mission' but are designed to take in the best of each region whilst having a more general appea,l bringing out the cultural, gastronomic and scenic elements in each area. You won't be accompanied by a guide but you'll have our recommendations for good bodega tours etc. as part of our Vamoos Travel App, as well as those of our friendly hoteliers who are always up to the minute with what's going on.
We've highlighted tours in the north of Spain, Madrid and the Interior and Portugal as being of particular relevance for travellers with an interest in wine, but the Pyrenees and Andalucia also have their points of interest. Here's a region-by region overview: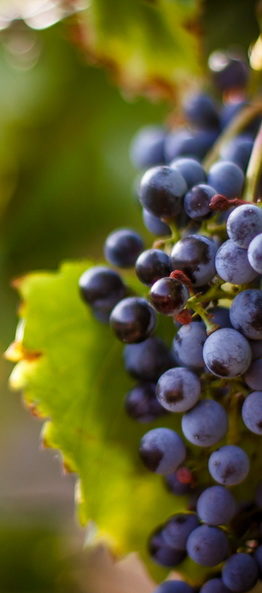 Northern Spain – Rioja, Ribera del Duero, and so much more…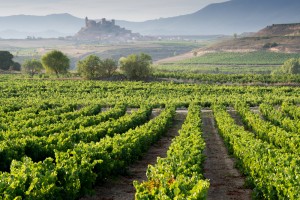 Our northern Spain touring area encompasses the two 'headline acts' of Spanish wine; La Rioja, where the Ebro Valley starts its journey to the Mediterranean, and Ribera del Duero at the upper reaches of the mighty Duero, which flows out to Porto as the Douro and waters wonderful vines all the way.
These regions lie south of the Cordillera Cantábrica mountains in the 'wine belt' which further west takes in the lesser-known El Bierzo region of León. Further west still, following the same latitude into Galicia, the Ribera Sacra, Valdeorras and, at the Atlantic coast Rias Baixas (Albariño) regions, all produce wines of the highest quality.
North of the mountains the coastal climate is more generally suited to cider (which is ever-present) but the early-ripening grapes grown in the Basque Country produce tangy, fresh Txakoli – the perfect accompaniment for the local seafood on a hot summer day.
Straddling the mountain range in the wilds of western Asturias there's also one little surprise, the tiny Cangas del Narcea region which produces some truly excellent wines with native grapes – you might even spot a bear in amongst the vines! – See our northern Spain Tours
Madrid & Inland Spain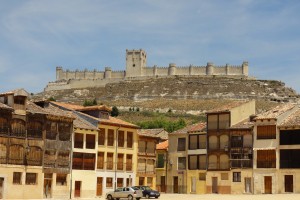 Among the magnificent scenery and World-Heritage architecture of Castilla y León you can find 13 wine denominations including big names such as Ribera del Duero, El Bierzo and Rueda, as well as many lesser-known regions like Toro, Cigales and Sierra de Salamanca – all producing wonderful wines of astounding quality, many of which you'll never see in the UK. See our Madrid & Inland Spain Tours
Extremadura, to the west of Madrid, has some incredibly good value wines and it's proximity to the Portuguese border lends itself to some compare-and contrast border hopping – see our section on Cross Border Tours for more information.
Portugal – a world of wine in one country
Portugal's compact size makes it ideal for touring in general and its wine regions which, nestling up to each other as they do, make it the perfect destination for a wine themed road trip…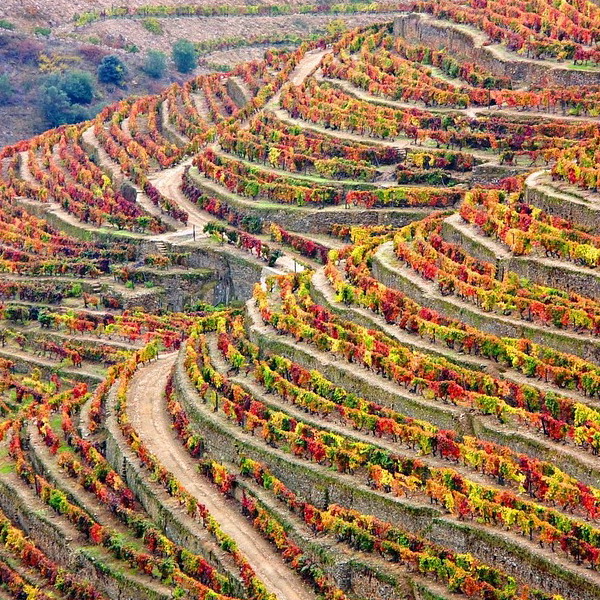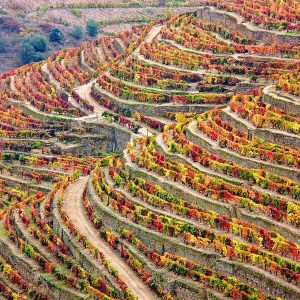 The Alentejo
There are eight sub-regions within the Alentejo. The red wines from Borba, Evora, Redondo and Reguengos are the most well known. Alentejo reds are mostly full bodied, rich and fruity.  Both the quaffing wines (served in jugs in most restaurants) and fine wines are very popular for their quality and price. Although whites are more difficult to produce in this hot climate, there are some very good ones.
The Douro
Long famous for its port wines, the spectacularly scenic wine growing region of The Douro, a UNESCO World Heritage site, now produces excellent, fine, unfortified table wines, both red and white.  The reds are robust and full bodied, similar in style to Rioja or Ribera del Duero whilst the whites are light bodied, crisp and minerally, not unlike a white Burgundy.
Port wine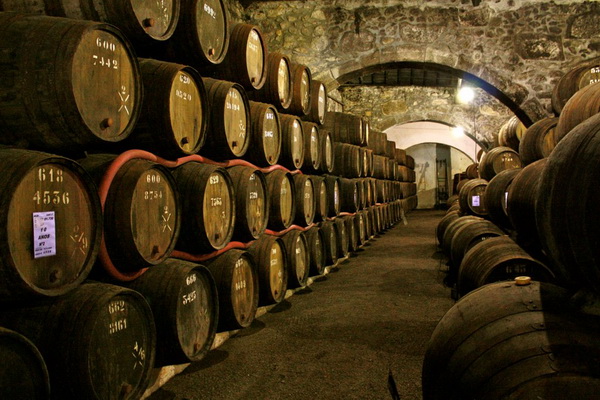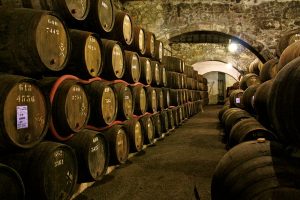 The discovery of Port, a wine fortified with brandy, initially for shipping purposes, can possibly be credited to C17th British merchants: Britain had fallen out with France and they were on the lookout for another source of supply for British drinking needs. The highly productive Douro valley was there and it didn't take long before they went into business.
The port wine lodges with their striking English names in Vila Nova de Gaia and the many wineries in the Douro valley are evidence to this; it is here that you soon learn to tell the difference between a tawny port to a late bottled vintage.
Dão
Dão red wines are often referred to as Portuguese "burgundy" – full bodied, smooth and fruity with flavours of black cherry, earl grey tea and cocoa. In a tranquil region of high altitude surrounded by even higher mountains, protected from the cold winds of the Atlantic, with a sandy granite soil, the area has the ideal climatic conditions. The whites– similar to a Chenin Blanc or a Chardonnay – are catching on too.
Vinho Verde from the Minho
Vinho Verde, a light, sharp, fruity and slightly fizzy young wine, low in alcohol content, is produced only in the Minho. It makes a lovely refreshing drink served chilled as an aperitif or with seafood and fish. The best are the "Alvarinhos" from Moncao and Melgaco which are slightly stronger and less spritzy. Be truly Portuguese and drink Vinho Verde from a "malga" – a white porcelain bowl.
See all our Portugal Tours
Andalucia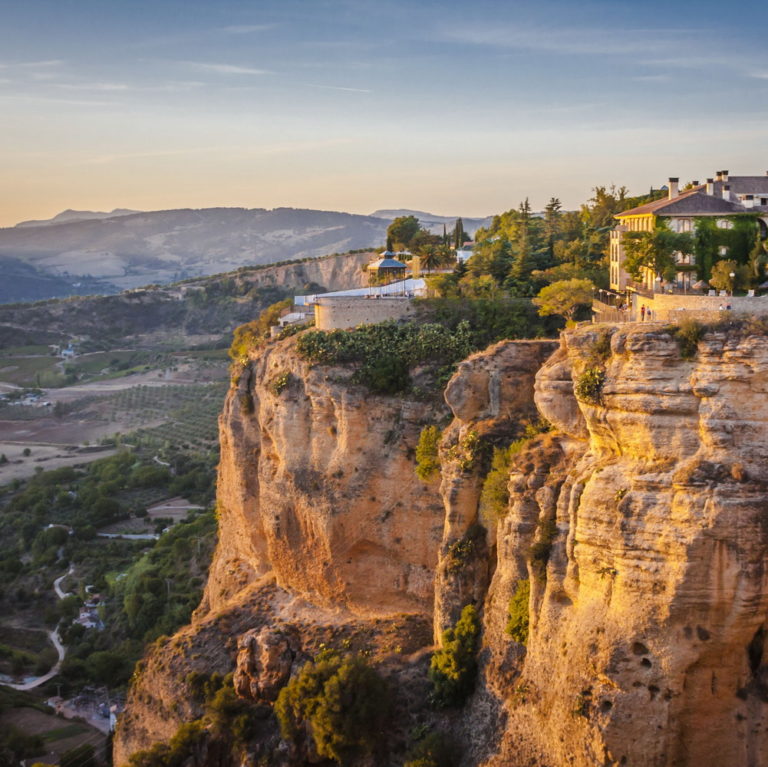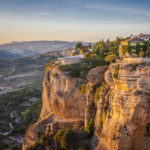 Andalucia is justly famous for its fortified Sherry wines principally from the area around Jerez and the gloopy sweet wines of Málaga, both of which thrive in the extreme summer heat of Spain's deep south and are themselves a worthy reason to make a trip to the region.
Up on the mountains, however, something else is going on… in the Sierras de Málaga and particularly the Serrania de Ronda, a new generation of winemakers are taking advantage of the high altitude to produce some truly remarkable prize-winning wines of the highest quality – take our advice and head for the hills!
See our Andalucia Tours
Spanish Pyrenees – surprises in store…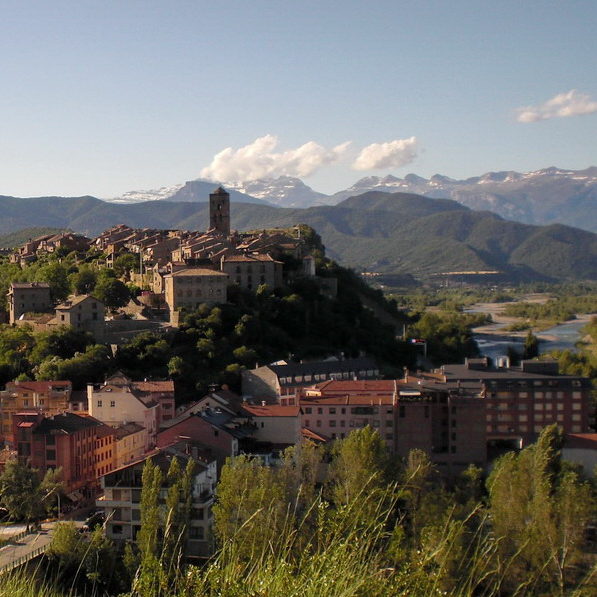 Though not considered a 'wine destination', the Pyrenees do hold some pleasant surprises. Of particular interest is the Somontano region, set among the foothills near Ainsa, which draws on a broader pallet of grapes than most Spanish regions – fifteen native and foreign grape varieties – to produce some very fine wines indeed.
In Catalunya and Navarra you can enjoy the region's wide range of wines though most come from more southerly latitudes beyond the mountains.
See our Spanish Pyrenees Tours
Wine in Spain
– a few practicalities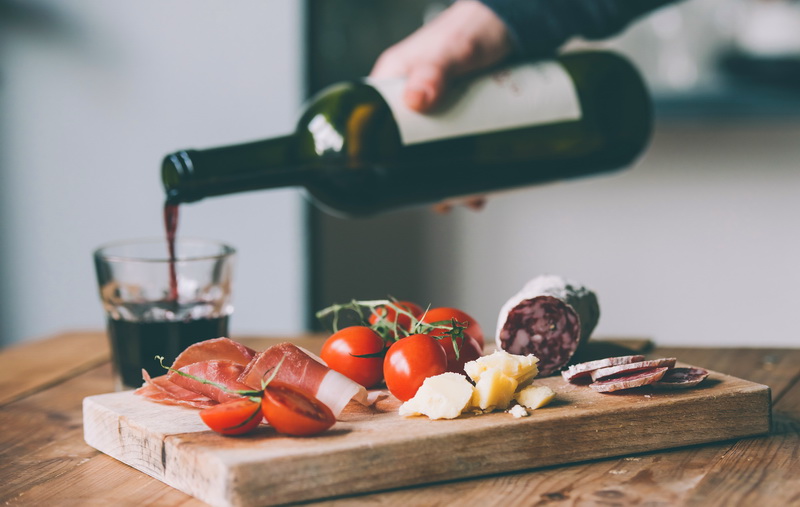 Wine is taken with meals in Spain and is usually included in the Menú del Día (the cut-price lunch menu offered in all but the finest restaurants). The wine included, whilst generally quite drinkable, is generally non-vintage or a relatively basic "crianza" and, as a rule of thumb, they'll include half a bottle per person. If you want to upgrade to a bottle from the wine list you'll usually pay the full price of the bottle selected (unfortunately no discount for the bottle you didn't drink).
In bars wine is taken by the glass, or 'copa'. If you ask for a 'tinto' or 'blanco' (red or white) in a normal bar you'll usually get something quite basic. For something more drinkable ask for a crianza or a specific wine (Rueda whites are commonly available) or look for a blackboard where they'll often have a list of what's available.
Definitions vary from region to region but the Rioja system is good as a general guideline. Cosechero / Joven / Vino del Año is non-vintage wine from the harvest of the year. Crianza / Roble are ones which are in at least their third year and have spent a minimum of one year in oak casks. Reservas are wines with a minimum of 3 years' ageing between cask and bottle and at least one year in the oak cask.
The other dimension is the origin of the wine. Denominación de Origen or Denominación de Origen Clasificada (DOC) being a guarantee of the highest quality – Vino de Mesa being the lowest and least controlled. In between there are some pleasant surprises; Vinos de la Tierra (like the French Vin de Pays) often applying to good wines from a particular province which don't quite fit the DO for whatever reason and similarly Vinos de Pago applying to single estates who, though of the highest quality, don't comply with the local DOC regulations (there are just 15 at time of writing – look out for them!)
Wine in Portugal
– a few practicalities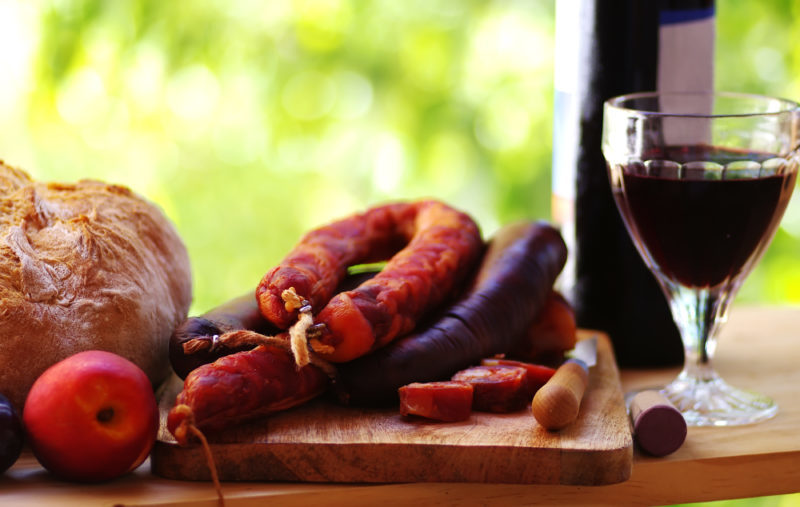 Though wine is taken with meals in Portugal, it is not usually included in the "Prato do dia" (reasonably priced dish of the day, offered in most but the finest of restaurants). You will be given a separate wine list of whites (brancos), reds (tintos) and rosados (rose), normally with a choice of table wines (vinho da mesa), regional wines (vinhos regionales) and DOC wines (denominacao de origem controlada).
Table wines are normally very drinkable, wherever you are in Portugal, but particularly in the Alentejo, and are amazingly good value. Normally, they are available by the bottle (garrafa), in a jug (jarro) or by the glass (copo). You may be asked if you would like your wine fresca (chilled) or natural (room temperature).
In bars, wine is ordered by the glass (there are different sizes and shapes – you will probably be asked your preference – be prepared for choice!). If you ask for a "tinto" or "branco" in a normal bar, you will normally be served something quite basic. Should you want something a bit more special ask for a "vinho maduro" or a "vinho regional". When in a wine-producing region of Portugal, we always like to stick to the wines from that region.
There are basically three levels of wine quality on offer – Vinho da mesa (table wine), vinho regional (regional wine (there are 14 regions) which has quality control) and DOC (Denomination of controlled origin – very strictly controlled – there are 31 of these). Look carefully at the label on the bottle to know what you are getting!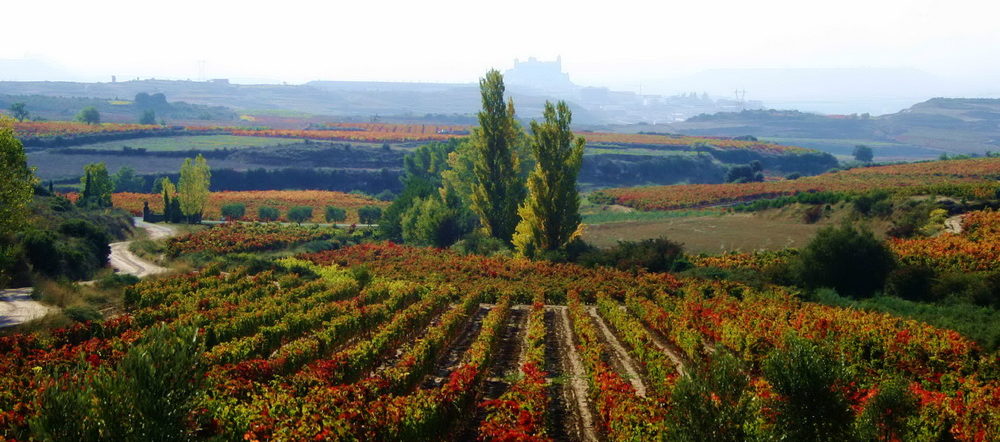 Best time to come
Autumn's red coat is truly stunning, particularly in the Rioja and Ribera del Duero, and it's also the time in most regions to witness the harvest – a wonderful time to visit and see cartloads full of grapes on the way to the bodegas. That said, the wine regions are well worth a visit at any time from Spring onwards, bodegas are open for visits and there's always something going on in the vineyards.
For tours taking in various regions with differing climates (for example those which span the northern mountains) Spring and Autumn are certainly the best time to 'get the best of both worlds', avoiding both high-summer heat to the south and cooler, off-season weather in the north. The same applies to mountainous regions like the Pyrenees where altitude has a similar effect.
Bringing it home
The best way to take some wine home is to come by ferry with your own car and pick it up from bodegas and specialist shops on your way around – see our ferry-drive tours. That said the larger bodegas will arrange shipment or ask them for details of their UK agents. See our Ferry-drive tours or call for more information.