Grand Tour of Northern Spain NC6
North coast, Picos de Europa & the interior
Based on 14 nights self-drive independent tour in Spain
A circular route following the pilgrim paths towards and away from Santiago. You'll find surf washed beaches and high arid plains, Cathedral cities and tiny villages lost in time, lofty snow capped mountains and soft rolling hills – the stark contrasts which make touring in northern Spain so exciting!
Constant throughout are a sense of tradition, superb food & wine and a friendly welcome wherever you go.
The full tour takes two weeks but you can do as little, or as much, as you like.
Tour Highlights:
The ways of St James, steeped in history
Monumental Leon; Cathedral & San Marcos
Spain's best surf-washed beaches
Lofty peaks, high plains, verdant hills
World class food & great wines, a tapestry of regional tastes
Fly or Ferry – the choice is yours
More about North Spain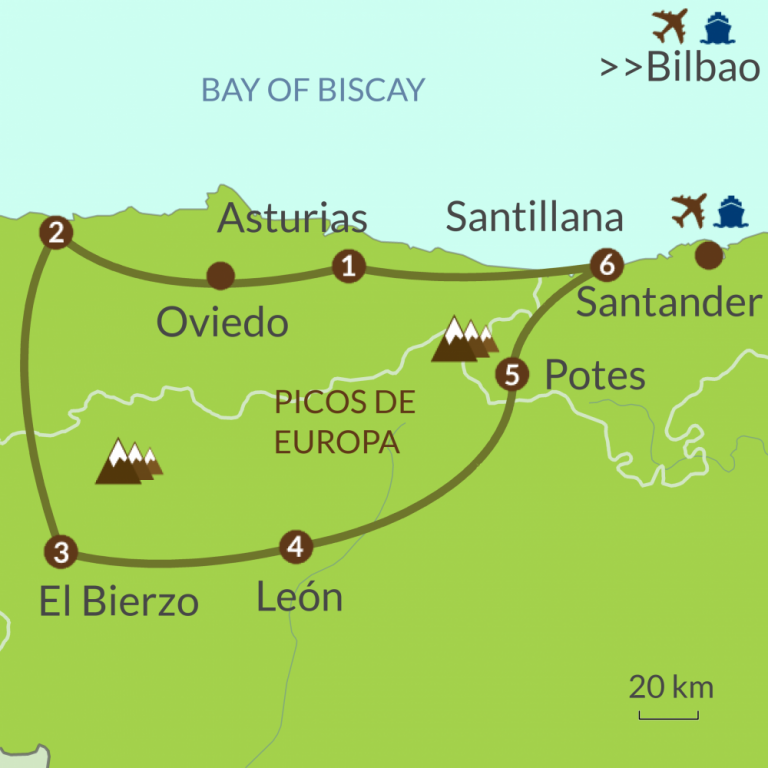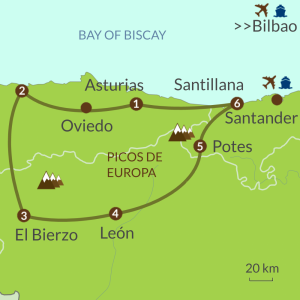 £1000 p/p
* Indicative prices (including car hire – flights not included). Ferry-drive based on 2 people from £1100 p.p. for 14 nights.
Full details (PDF)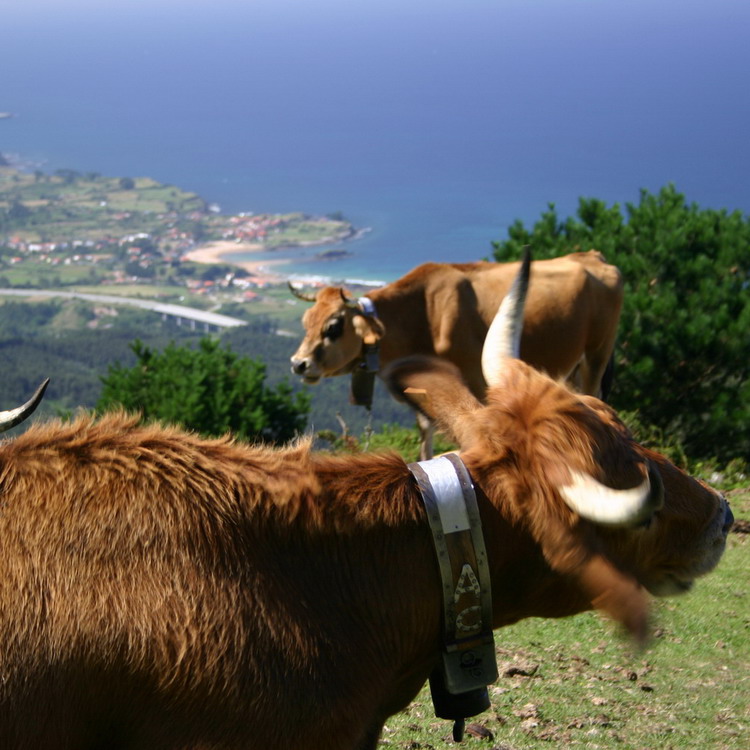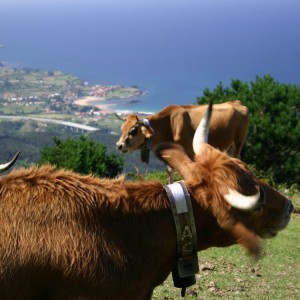 Days 1 to 3 – Asturias: Picos & Dinosaur Coast
Picos de Europa soaring directly above the coast
The Spanish Cornwall? Cider country
Beautiful beaches with Jurassic footprints
Canoe down the Sella or get out on a fishing boat
Oviedo's fine Pre-Romanesque architecture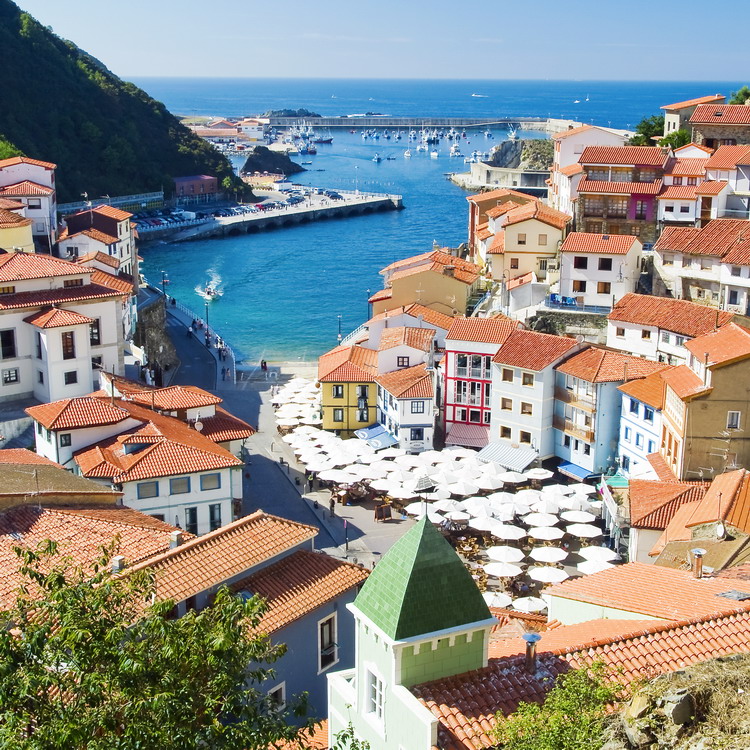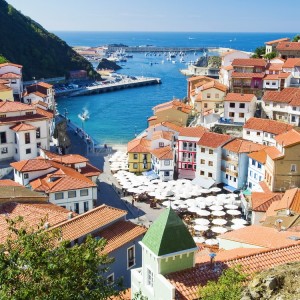 Day 4 & 5 – Western Asturias
Cudillero & Luarca; pretty fishing villages to explore
Beautiful beaches & breathtaking cliff-top coastal walks
Celtic tradition; bagpipes and ancient settlements
National Park of Somiedo – you might see bears!
Futuristic Niemeyer Centre in Avilés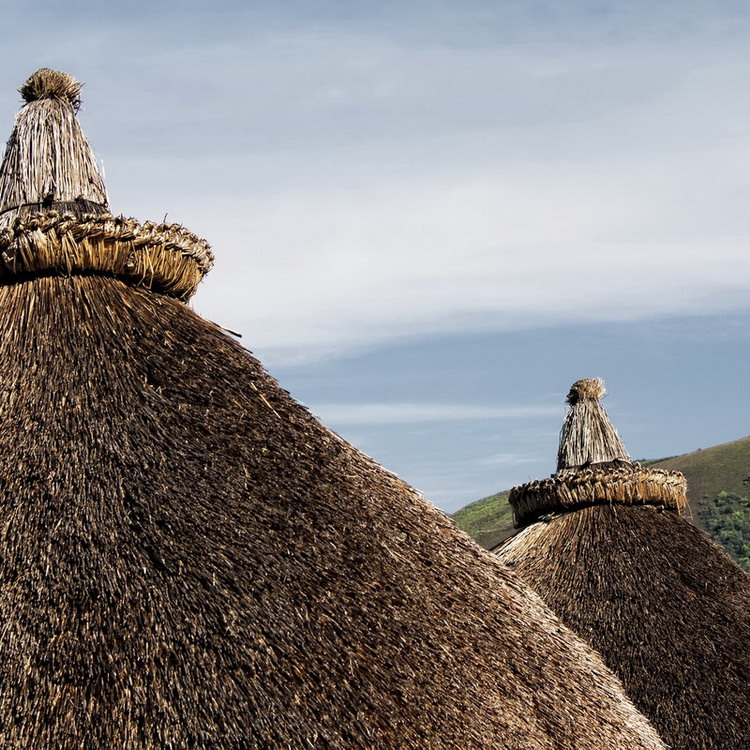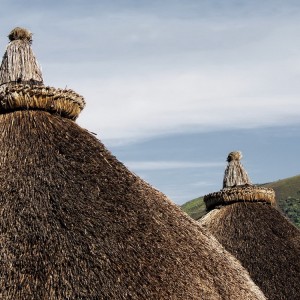 Day 6 & 7 – El Bierzo
Historic crossroads; Camino de Santiago & Via de Plata.
Up and coming reds made from the local Mencia grape
Knights Templar Castle at Ponferrada
Las Medulas, undulating red rock formations
El Bierzo, lost in time, steeped in history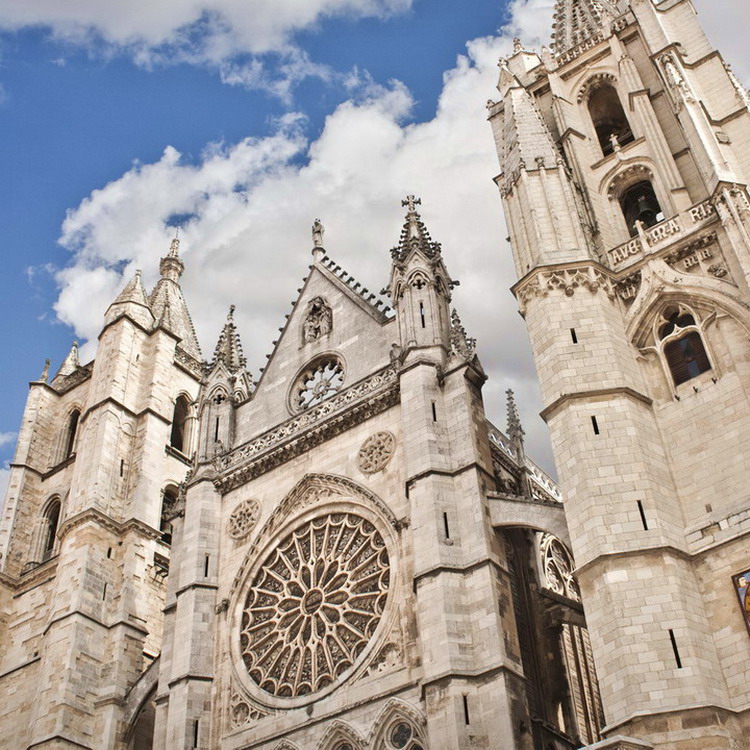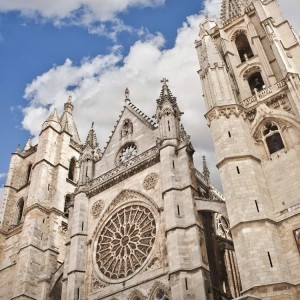 Day 8 – León
Santa Maria Cathedral. Gothic style with stunning stained glass
Founded in 29 BC. Europe's first parliament city
Tapas & fine dining in 'the wet zone' in Leon old-town
Monastery of San Marcos plateresque renaissance architecture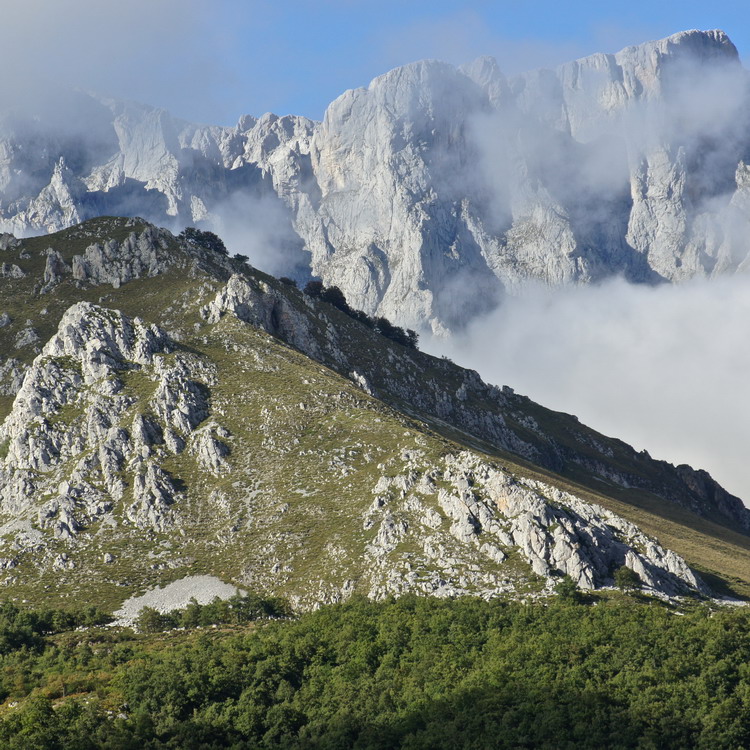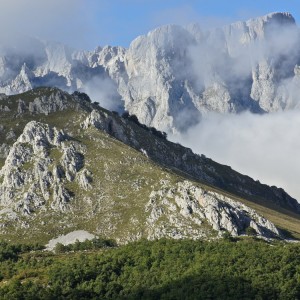 Days 9 to 11 – Picos de Europa
Activities for all; spectacular mountain scenery
Wildlife; butterflies to birds of prey, bears too!
Make a pilgrimage to Santo Toribio
Fuente De cable car whisks you up to 1800m
Potes, Cangas and Arriondas, historic yet full of life
Local mountain gastronomy, cider & Orujo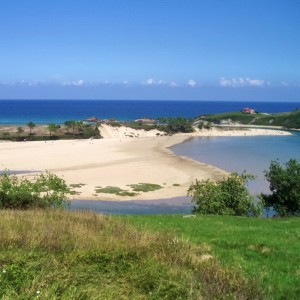 Days 12 to 14 – Western Cantabria
Historic seaside towns of San Vicente, Comillas or Santillana del Mar
Sandy beaches and craggy protected coves
Carmona, Barcena Mayor in the beautiful valleys
Prehistoric cave paintings at Altamira and many more
Wonderful walks along the coast or in the rolling hills
The itinerary includes the following:
Accommodation in our listed hotels – 2 sharing 1 std. double ensuite, B&B
Economy 4dr car hire
or ferry crossings with Brittany Ferries (car + 2 berth interior cabin)
Guide book to Northern Spain
Restaurant guide covering regions en-route
Instructions to find all accommodation & regional road map
Not included:
Flights – but we are able to advise
One-way car hire charges, where applicable (see your quote email)
The following car hire extras – these can be added at pick-up point

extra driver
child seats
GPS

Garage parking where applicable (mostly city stops) – please ask us about parking charges
Getting there
A circular route, this itinerary has excellent access by air and sea:
Connections from-to:

Stansted: Santander with Ryanair / Bilbao with Easyjet
Gatwick: Bilbao with BA / Asturias with Vueling
Manchester; Bilbao with Easyjet
Dublin: Santander with Ryanair / Bilbao with Aer Lingus
Edinburgh; Santander with Ryanair / Bilbao with Easyjet
Bristol: Bilbao with Easyjet

Ferries Portsmouth or Plymouth: Santander or Bilbao – 7 sailings weekly. We can include the ferry crossings as part of the package
Getting around
For passengers travelling by air we will include a hire car as part of the package. Normally we include a 4 door economy class car but please let us know if you would like something different.
For those coming on the ferry you will use your own vehicle but in either case we will provide full instructions to arrive at each hotel, complete with GPS, as well as a map of the area
AITO reviews
Northern Spain with Casas Cantabricas – first class holiday.
– client 2019
The holiday itself was marvellous, hotels were great, journeys well planned with lots of excellent suggestions to see along the route.
– client 2019
Everything was perfect. The hotels, although all different, were lovely and the food in most was brilliant. Driving was not too tiring and the distances between hotels just about right. The mountain views, countryside and beaches were spectacular.
– client 2018
All hotels were really good and the food where offered, was excellent. The route was beautiful …. I can't thank Casas Catabricas enough for everything and making our holiday so enjoyable.
– client 2018
It was a perfect mix of coast and mountains and the scenery was amazing. The Picos de Europa has scenery to rival the Rockies! We particularly liked the fact that we seemed to be the only English people there.
– client 2018
Our holiday was tailored to fit all our requests/requirements and the information provided to assist us before and during our trip was detailed, interesting and extremely useful.
– client 2018
It was highly enjoyable – culture and gastronomy across the regions memorable. Itinerary well planned, with lovely accommodation.
– client 2018
Useful and helpful mobile app of our itinerary, specific places and recommendations from Casas Cantabricas.
– client 2018
We had a fantastic 3 week trip … Stunning views of the Picos de Europe, attractive seaside villages and beautiful Cathedrals, monasteries and castles.
– client 2017
A wonderful variety of experiences – from dramatic coastlines and beautiful beaches, through the mountains and gorges in the Picos and on to historic cities and grand cathedrals. On many occasions following the various Camino routes and at all times enjoying the excellent food and wine of northern Spain.
– client 2017
The perfect 14 day tour
There is nothing, repeat nothing but excellence re this holiday. From our initial idea and phone conversation with CASAS Cantabricas to viewing the itinerary….to experiencing the tour, was a totally fantastic trip controlled by ourselves, which was important.
Client 2017
… all I can say is "what a holiday"!!!!
– client 2017
The driving distances were just right……the Hotels are little gems…..the restaurants are exceptional (sea food to die for)…..the wine (well what can one say)…..the hospitality is generous….the scenery beautiful……I'm now struggling to add anything else!!
Client 2017
More about North Spain