The essence of north Portugal lies in its three grand rivers; the Minho in the north forming the border with Spain, the sleepy yet mesmerising Lima and the Douro with the world's oldest wine region. Historic towns and villages are strung like pearls along each river as they flow east, through vineyards, to the Atlantic Costa Verde and its invigorating beaches. You'll find World heritage culture in Porto and Guimaraes and stunning scenery, delicious local gastronomy and a warm welcome wherever you go.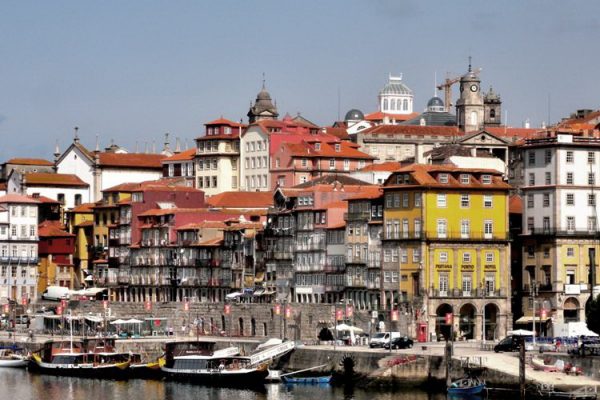 Real travel within easy reach
Numerous flights from the UK to North Portugal mean that the region has never been easier to get to.
Direct flights to Porto, Lisbon or Santiago de Compostela make point-to-point touring in north Portugal easy. Follow the Camino de Santiago, head into or over the mountains or discover a particular region – you're sure to find adventure
Independent self-drive touring with all the info and support you need
Bespoke itineraries – designed and organised by our experts
Fly to Portugal and we'll include a hire car.
Stay in delightful, independent small hotels.
Choose from our north Portugal touring holidays
Bespoke Northern Portugal and cross-border Touring Holidays
Our expert team will help you plan your trip – adapting the route to fit with your flights, taking into account your personal needs and interests be it gastronomy, bird watching, wine tasting, Baroque architecture, trekking in the mountains… you name it!
Our northern Portuguese tours cover Porto, the Douro Valley wine region, the Peneda-Geres National Park, historic towns and cities including Braga and Guimaraes and the Costa Verde – Minho coast with Viana do Castelo at its heart. Some follow the Camino de Santiago (the Portuguese Way) whilst others are of our own invention.
For a short tour focusing on cities and culture, we'd recommend our Taste of Portugal tour. For a longer tour combining city stops & natural highlights, the Caminando North Portugal is the one for you.
For wine lovers our independent tour of the Douro Valley which takes in Porto as well as the Douro and Alto Douro valleys is a must – and it's not all about the wine, there's stunning scenery, World Heritage and delicious gastronomy from start to finish.
Alternatively combine highlights of Spain and Portugal in one tour with the Best of the North-West tour or North-west Iberia with Madrid .
Find out about our tours, the different regions, our interests and our one week tours or longer holidays.